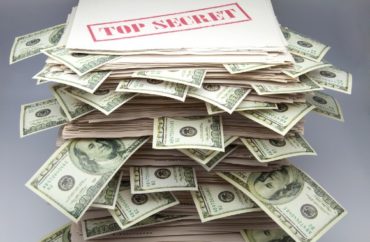 George Mason University hid millions of dollars in Turkish funding according to research by Neetu Arnold.
It did so by having the donation for an Islamic Studies program go through its foundation.
"I recently discovered that George Mason University failed to report its $3.1 million gift to the Department of Education, in apparent violation of the Higher Education Act," Arnold wrote at RealClearEducation. "The gift was part of a major commitment made by Turkish businessman Ali Vural Ak in 2009."
The multi-million dollar gift "established the Ali Vural Ak Center for Global Islamic Studies at the university," Arnold said.
GMU did not disclose the gift because the regulations at the time did not require universities to report foundation donations.
Arnold wants to see strengthened enforcement of the Higher Education Act. Her article contains other examples of universities employing foundations to receive millions from foreign sources.
"Despite its importance for monitoring foreign influence in higher education, Section 117 of the Higher Education Act has gone almost entirely unenforced," Arnold said.
"To reestablish transparency and confidence in our higher-education institutions, serious changes must be made to the university foundation system," the article said.
Arnold said:
First, university foundations should not be treated as separate entities from universities for regulatory purposes. There is no reason that a foundation created for the sole purpose of managing assets of a public university should be able to operate under an entirely different set of rules. At the very least, public university foundations should be subject to public information requests.
The Department of Education should also apply retroactive transparency to foundation gifts, Arnold said.
"Taxpayers need to know how much foreign funding public universities have been gobbling up for decades."
IMAGE: Stable/Shutterstock.com
Like The College Fix on Facebook / Follow us on Twitter