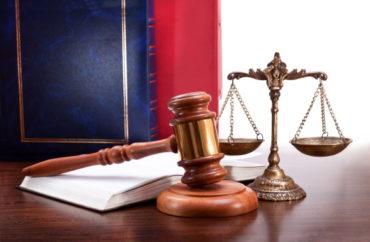 After five years, the Kentucky Kernel prevailed in front of the state Supreme Court in a battle against its own university.
The University of Kentucky student newspaper requested documents in relation to a professor's Title IX investigation, but the university denied the request using standard language and without a specific reason, according to the Foundation for Individual Rights in Education. The state's highest court struck down the university's argument and ordered it to turn over the documents.
"The University of Kentucky's lawsuit against the Kentucky Kernel has had a heavy toll. But in the end, the ruling was simple: the University of Kentucky's arguments were not based in the letter of the Open Records Act, and the University of Kentucky failed to obey the spirit of the law throughout five years of legal proceedings," the Kernel wrote in a recent editorial.
"The ruling from the Kentucky Supreme Court is a clear victory for the Kernel, for journalists, and for everyone that relies on open records – which is all Kentuckians, and all citizens," the campus paper said. "Open records are a mechanism for holding public agencies accountable that the University of Kentucky is bound to as a taxpayer-funded institution. Pursuing a lawsuit against its student newspaper cost UK money, too."
The paper said it believes the university had other motives than just following the law.
The paper said "the past five years look more like an excuse for the university to flex their muscles over an independent, student-run newspaper than a genuine obligation to the fulfillment of this open records request."
"The Kernel committed to standing up for freedom of information and the rights of journalists," the editorial board said. "Still, we are saddened to know five years of legal proceedings at the highest level in the Commonwealth were necessary for the university to comply with the law."
IMAGE: Taurus Y/Shutterstock
Like The College Fix on Facebook / Follow us on Twitter