As the nation's job market becomes more competitive as the unemployment rate continues to fall, Walmart is expanding its program that aims to help high school and college students earn their degrees while working for the retail giant.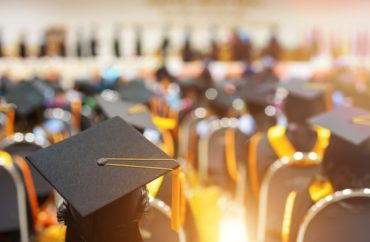 With over 1.5 million employees, Walmart is America's largest private employer, but high school students, a demographic that often seeks out retail jobs, only make up 25,000 of those employees, CNN reported Tuesday.
Now, to incentivize those students to come work for them, Walmart is offering a package that includes tuition assistance and free SAT/ACT prep. CNN reports:
"Walmart believes its offer of free SAT prep, credit for college courses and $1 a day tuition will draw teenagers. It will also try to attract high school students with flexible scheduling and the option of working steady shifts.
Reaching high school students is important to Walmart so the company can identify and train its next crop of talent. Walmart hopes that students who use the education benefit will stick with Walmart after they complete their degrees and move up the ranks at the company either at stores, within the company's supply chain or in corporate roles.
Walmart has a history of building up high school students. More than 300 of Walmart's approximately 4,700 US store managers started off as hourly workers in high school. Walmart's current CEO, Doug McMillon, started working at Walmart in high school, too."
The tuition program is an expansion of an already existing program where the employee pays $1 per day to go to college, and Walmart covers the remainder of the costs associated with the education, CNN reported.
However, the program is only eligible at Southern New Hampshire, Purdue Global, Wilmington, Brandman and Bellevue universities, as well as the University of Florida. The institutions each have online programs for undergraduate degrees.
IMAGE: Speaking Pix/Shutterstock.com
Like The College Fix on Facebook / Follow us on Twitter