A great deal has been written about the authoritarian, anti-free-speech problems many campuses are facing today. Figuring out how American universities can help their students understand the value of pluralism and ideological tolerance is a critical task of many campus administrations today.
But what if a big part of the solution isn't on campus at all?
At The Weekly Standard, Andy Smarick, formerly the president of Maryland's state board of education, highlights the importance of "pre-college reforms" in helping to solve the campus ideological and free speech crises. Higher education, Smarick writes, is "uniquely positioned to stimulate reforms at the high school level that would ultimately help colleges accommodate viewpoint diversity and impassioned debate."
Two issues which Smarick brings up are "the college application process" and "high school civics."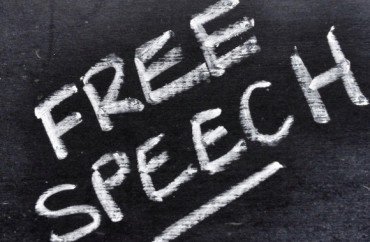 On the matter of college applications, Smarick notes that many universities focus on test scores, letters of
recommendation and essays, but that schools would do well to "assess whether students have a disposition conducive to deliberative democracy."
"It is a problem if students arrive temperamentally unprepared for an environment premised on the free exchange of ideas. At minimum, a college president could ask the admissions office to flag applicants whose essays and/or letters of recommendation suggest hostility toward competing views," Smarick writes, adding later: "The most straightforward way to address this issue is to explicitly ask prospective students in the application about their commitment to free inquiry."
On the topic of civics, Smarick writes: "If institutions of higher education made it abundantly clear that 'college readiness' included students' commitment to respecting free inquiry and open debate, then high schools, families, and other actors in civil society would mobilize to prepare young people accordingly:
There are already institutional structures in place that can be used to do this work. The most obvious are the high school courses on history and civics, the state standards that define what ought to be taught, and the state and local assessments that measure what students have learned. This infrastructure already exists in every state, but the details vary from place to place—what's taught, when it's taught, what's prioritized, how it's tested. There needn't be a centralized national effort to overhaul and make uniform what states, districts, and schools do. By simply announcing that they are prioritizing the appreciation of free inquiry, colleges can spur state and local leaders to devise their own solutions.
College administrators, Smarick writes, are "uniquely positioned, thanks to the outsize influence of their admissions policies, to prompt high schools, families, and other civil society bodies to make some necessary changes."
IMAGE: Shutterstock.com
Like The College Fix on Facebook / Follow us on Twitter