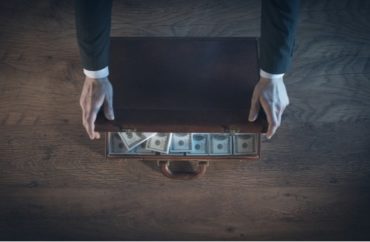 K-12 public schools are about to get a huge windfall from the federal government. A Forbes columnists cautions: Don't waste this opportunity.
As part of the American Rescue Plan, public schools stand to gain about $122 billion in unbudgeted funding, writes education expert Natalie Wexler.
"The one requirement in the ARP is that districts use at least 20% of the funds on 'evidence-based interventions' to address learning loss," she writes.
She also explains why that isn't much of a leash:
That sounds straightforward, but the term could just mean there's one study showing positive effects. Meanwhile, there could be—and often are—more studies that go the other way.
Wexler challenges public schools to put this money to use where it can do the greatest long-term good. She argues that good can be done by a better curriculum, called Knowledge Based Curriculum, and the training for how to use it in the classroom
"This isn't one of the [Department of Education]'s suggestions, but it's our best bet for addressing COVID-related learning loss," Wexler writes.
She also has some ideas about how to implement this curriculum:
It's best to use the same curriculum across as many grades as possible. Building knowledge is a gradual, cumulative process. A consistent curriculum will help ensure kids have the background knowledge they need to understand and analyze the new information they're expected to learn.
But what exactly is Knowledge Based Curriculum?
The units of learning in a Knowledge Based Curriculum "all spend at least two or three weeks delving into a meaty topic, and they all expose every student in a class to challenging texts on those topics," Wexler writes.
"Large majorities of students" currently "lack basic knowledge of history and civics," which, Wexler worries, "jeopardizes not only their own futures but the future of our democracy."
She hopes that this pile of cash, used in the right way, can do something to help address the knowledge problem.
Read the whole column.
IMAGE: Stokkete / Shutterstock.com
Like The College Fix on Facebook / Follow us on Twitter