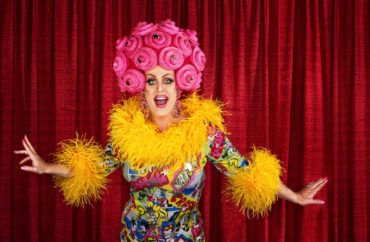 This is what National Review's Charles C.W. Cooke wants to know after Michigan Attorney General Dana Nessel claimed "drag queens make everything better" and that there should be "a drag queen for every school."
Nessel made the remarks at a civil rights conference while complaining about "fake issues" which are "dividing people."
"(You) know what is not a problem for kids who are seeking a good education? Drag queens," Nessel said. She added that "Drag queens are entertainment" and help out those who are having "emotional issues."
New York City Mayor Eric Adams had a similar take, tweeting that drag queen storytellers "advance a love of diversity, personal expression and literacy."
Drag storytellers, and the libraries and schools that support them, are advancing a love of diversity, personal expression, and literacy that is core to what our city embraces.

— Mayor Eric Adams (@NYCMayor) June 16, 2022
"How did we get here?" asks Cooke.
Seriously: How? How did we reach the point at which drag queens in schools became a topic that is routinely debated in domestic American politics? How did drag queens get into schools in the first place? Why does anyone think it's acceptable — let alone crucial — to keep them there? Why has one of the two major political parties in America decided that this a hill to die on? How did this happen? In the last six months, I have heard more about drag queens in schools than I have heard about the solvency of Medicare. Why?

"A drag queen for every school" is a sentence that, until today, has probably never been uttered before in the English language. Why is an elected official saying it in public?
Researcher James Lindsay has a possible answer:
— James Lindsay, weaponizing your mom (@ConceptualJames) June 18, 2022
IMAGE: CREATISTA / Shutterstock.com
Like The College Fix on Facebook / Follow us on Twitter