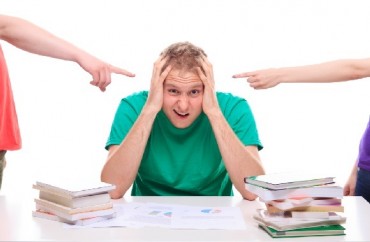 Student activists say plan falls short
Administrators at Cal Poly San Luis Obispo have announced a sweeping plan to infuse "Diversity and Inclusivity" into most facets of campus life, an "action plan" that aims to insert such efforts into everything from Greek Life and freshman orientation to the curricula and the skin color of students and faculty.
The "Diversity and Inclusivity Action Plan," released recently to the campus on the heels of student protests claiming the public university is fraught discrimination toward minorities, includes a long list of strategies, some of which are already underway.
Although the plan is presented as a "draft," campus leaders pledged to "implement" it in a recent email to the campus community.
Suggested action items campus leaders say are already "underway" or will likely be soon include to: hire more faculty and staff of color; recruit more student of color; add more diversity programming into freshman orientation; develop a program to combat stigmas surrounding mental health issues; create an "anonymous online reporting system"; encourage more "underrepresented students" to get involved in student government; hire a program director to support "culturally based clubs"; develop an "ally" program; and include standards for diversity and inclusion in the Greek organization review process.
Underscoring all that, campus leaders have also proposed "mandatory cultural awareness training for all students"; more support for undocumented students; "new diversity related curriculum requirements"; and the hiring of more faculty who are experts in diversity.
RELATED: Rutgers leaders declare campus founded by pillaging racists, earmarks funds for diversity teach-ins
In an email to the campus community, additional efforts outlined include to advance "diversity learning objectives," as well as hire "a program director to provide diversity and inclusivity training and program support to faculty, staff, departments, and campus programs."
"As President Armstrong has said, diversity and inclusivity are critically important to the success of all Cal Poly students, faculty and staff. We are committed both to diversifying the community and to creating and supporting a campus climate in which all can flourish," stated the email, penned by Jean DeCosta, interim executive director of university diversity and inclusivity.
While the action plan was released just two months after the launch of student protests on campus by activists calling themselves "SLO Solidarity" that alleged Cal Poly is racist and discriminatory, administrators have denied their plan is solely a result of that unrest.
"SLO Solidarity is one of the many voices involved in this campus-wide discussion, and everyone who has weighed in so far (including administration, which already had many diversity-related endeavors under discussion when this issue came to the forefront last quarter) shares the same goal of improving our campus's diversity and inclusivity," DeCosta said in an email to the Mustang News campus newspaper.
DeCosta told the Mustang News that, even though the action plan has been released, it is "still a work in progress."
"I expect to see more ideas and changes as we continue our work and focus our energy on implementing the draft plan and bringing about systemic change," DeCosta said.
SLO Solidarity leader Matt Klepfer said in a statement to The College Fix: "I ask myself this question: 'If SLO Solidarity were to dissolve now that the administration has released an action plan, would anything actually change on campus?' I'm not so hopeful."
"If we, the student body, want to see any change, we have to keep the pressure on. We have to hold our administration accountable to follow through with their action plans and to follow through with their rhetoric of wanting to make Cal Poly a better place for underrepresented students."
And in a letter to the editor of Mustang News, Mick Bruckner, vice president of the Queer Students Union and a SLO Solidarity leader, blasted the administration:
"The draft action plan that was shared in the email — while neat and tidy — is essentially a repackaging of information we students have had all along. The only new pieces of information in this plan are the additions of expected completion dates and when these processes will begin," Bruckner wrote. "The administration has shared with us drafts like this before, and yet again, there is neither accountability or methodology laid out as to how they will actually address our demands."
RELATED: Cal Poly student activists, women's studies department demand university launch 'queer studies' program
Like The College Fix on Facebook / Follow us on Twitter
IMAGE: Shutterstock