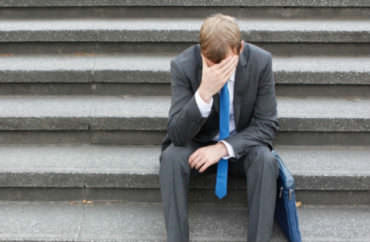 It's barred from trying him again
Judges who rule in favor of accused students in Title IX cases will sometimes order their colleges to give them a new, fair hearing.
Los Angeles Superior Court Judge James Chalfant didn't think California Polytechnic State University-San Luis Obispo should get that chance.
He ordered the California State University system and Chancellor Timothy White to simply "set aside" its findings against "John Doe" and not try him again.
It's the second time in a few months that Chalfant has overturned an expulsion in a Title IX case, though his ruling against CSU-Chico allowed the college to try the accused student again.
The Cal Poly proceeding was unfair to Doe in practically every respect, hiding evidence and refusing to let him "examine" witnesses against him, according to the July 12 ruling. But unlike the CSU-Chico proceeding, Cal Poly's finding wasn't even backed by "substantial evidence," meaning it can't be remanded, Chalfant wrote.
Cal Poly did not answer College Fix questions about its Title IX policy and how it has been or could be modified in light of the ruling.
The university stands by its decision that the student "more likely than not engaged in misconduct," communication specialist Cynthia Lambert wrote in an email. "Per the court order, the student will be reinstated and he will graduate."
'Flustered' … because she had a boyfriend?
Like other due-process lawsuits against universities, Doe's accuser did not formally report the incident and refused to participate in the investigation.
According to Chalfant's summary of Doe's lawsuit, Doe and "Jane Roe" were seen dancing and kissing one another at an off-campus fraternity party in March 2016. They took their activities into the room of a fellow fraternity member, Garrett Braun, who said the interaction "appeared consensual" when he walked in on them.
Roe "became flustered" when Braun entered the room, and she left, declining Doe's offer to call for a "sober ride." (She had a boyfriend at the time.)
Roe texted a roommate following the party, claiming that a "random guy" held her down, slapped her, bit her while trying to kiss her and tried to remove her shirt. The roommate reported it to a residential advisor, starting the Title IX investigation.
Roe then read aloud the text she sent her roommate to the residential advisor. Doe's lawyer Mark Hathaway told The Fix in an email that Roe never turned over this text. He also said that Brian Gnandt, the Title IX coordinator, told his client three weeks before the investigation was completed that the draft report "substantiates your violation" of school policy. This shows Gnandt "had already made his decision" against Doe, Hathaway said.
Roe refused to name Doe when asked by officials, even when they said she wouldn't have to otherwise participate in the investigation. She said she only wanted "internal" fraternity action. The fraternity president also declined to name Doe because "it would be speculative."
'No firsthand observation of injury'
Chalfant's summary of other witness statements, which are heavy on rumor, doesn't specify that anyone named Doe. It says Braun, the fraternity member who walked in on Doe and Roe "making out on his bed fully clothed," named her, but doesn't mention naming Doe.
It's not clear how the university learned Doe's identity, though Roe's roommate made a "notable pause" when asked if she knew his name. The investigators' final report to Gnandt says that another witness identified Doe as the accused in a text message. In her own interview section, however, this witness simply received "the details" in a text from a thirdhand source.
One of the specific factual allegations came from Roe's other roommate. She told another fraternity member that Roe had told her Doe left "a hand print" on Roe's face where he allegedly slapped her. Chalfant notes that this roommate "provided no firsthand observation of injury," however.
Roe also allegedly told the roommate that Doe bit her lip "split down the middle." One official, Coordinator of Student Development Jill Rounds, told investigators nearly five months later that she saw this split lip the next day.
Chalfant noted these two investigators, Stephanie Jarrett and Tera Bisbee, are not "licensed."
They quickly lost patience with Doe because he didn't open their emails for more than a week. Jarrett said he was a "witness" to the incident in the first email, and Bisbee said he was "potential respondent" in an email nine days later, the same day he finally opened their emails. Bisbee issued a "no contact" order.
They refused to give him written charges, instead providing an "oral summary" of the evidence at a meeting with Doe and his counsel. Jarrett and Bisbee also didn't interview the three witnesses Doe recommended to them.
Judge overturns expulsion of student, won't let Cal Poly San Luis Obispo retry him by The College Fix on Scribd
Accused student 'must be able to attack' story of witnesses
Judge Chalfant said the notice of charges the university gave Doe "does not pass muster from a due process perspective." It didn't identify what part of the school policy he allegedly violated, the nature of the misconduct, definitions of key terms or even the university's "theories of responsibility for him."
Not only did officials omit key evidence from their "oral disclosure" meeting with Doe, including that Roe was refusing to participate and that a witness confirmed Roe had a split lip, but some of what they told him was "clearly inaccurate," the judge said.
Gnandt, the Title IX coordinator, relied on information Doe was never given to find him responsible, which Chalfant said was impermissible.
Because Roe refused to participate in the proceeding, Doe was not allowed to question her even indirectly about what motive she might have to claim he assaulted her. Chalfant notes that one witness said Roe's boyfriend was out of town during the incident:
Petitioner should have had an opportunity to question Roe about whether she had made up a story for her friends, but then refused to participate in the Title IX investigation out of concern that her boyfriend may learn of her infidelity.
Because Doe was given evidence "and had an opportunity to respond by presenting further evidence," that means he was given indirect cross-examination of witnesses, the university claims. Chalfant called this argument "untenable" because Doe "must be able to attack" the version of events that Roe relayed to her witnesses, who likely would not voluntarily cooperate with Doe.
Judge notes significant @CalPoly procedural problems–lack of notice as to specifics of allegation, lack of opportunity for acc'd student to meaningfully respond. Accuser was never questioned; key evidence was another student's 2nd-hand recollection 5 months later. pic.twitter.com/Kgaxan0XwV

— KC Johnson (@kcjohnson9) July 16, 2018
'Multiple levels of hearsay or rumors'
Chancellor White's special consultant for the appeal, Marcie Gardner, also upheld the findings against Doe but was "wrong about two of the corroborating facts" and "misleading" about a third, Chalfant said.
She relied on a "rumor" that Doe had "ripped" Roe's shirt, which came from a thirdhand witness, and she mistakenly believed that Roe had sent Doe "angry texts" when it was her roommate who did so.
Gardner used these texts as "evidence of misconduct," Chalfant said, but without "additional evidence from [the roommate] as to her meaning, the texts show nothing."
She also "put too much emphasis" on the recollection of Rounds, the coordinator of student development, that Roe had a split lip. Gardner said Rounds "observed and documented" this injury the day after the incident, but in fact Rounds was not asked about it until five months later, and she was the only person who allegedly saw Roe with a split lip.
The judge was particularly harsh on the investigators for not conducting interviews with witnesses who could have filled in the gaps:
Braun stated that he saw Doe and Roe "making out" on Braun's bed fully clothed, and that they had been dancing earlier … No one else personally observed what happened in Braun's room. Roe's roommates were not interviewed about what Roe told them.
One roommate was never interviewed "about what Roe told her," and the other "was not at the party" and she only relayed what another fraternity brother had told fraternity leadership. "All the rest of the interviews were multiple levels of hearsay or rumors, and have little or no value," Chalfant said.
The investigators also never interviewed the residential advisor who took the initial report from Roe's roommate, and "did not elicit any corroboration" of the RA's report from Roe's roommates. "There was no corroborating evidence" as to why Roe suddenly decided to leave the room when Braun walked in on Doe and Roe, Chalfant said.
Yet Gardner concluded by Roe's suddenly leaving the room that Doe had not obtained her affirmative consent, as required by university policy, to engage in "sexual activity" following their consensual kissing.
Chalfant said this was "not evidence that a reasonable mind might accept as adequate" to support the conclusion that Doe "committed sexual activity without affirmative consent."
Because the university failed to show "substantial evidence of misconduct," rather than simply failing to "follow fair procedure," it is not permitted to try Doe again under state law, the judge said.
He ordered the university to not only set aside the expulsion and sanctions but "take such further action as is consistent with [Doe's] status of a student."
MORE: Chalfant says Cal State withheld allegations, evidence from accused student
IMAGE: Happy Stock Photo/Shutterstock
Like The College Fix on Facebook / Follow us on Twitter