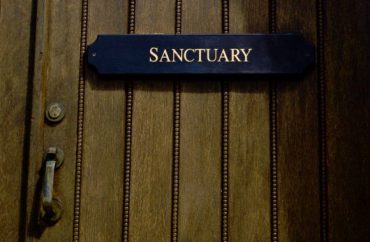 Chancellor's office directed CSULB to refrain from 'sanctuary' label for fear of federal retaliation
California State University, Long Beach is operating as a "sanctuary campus" in everything but name "for fear of retaliation from the federal government," the president of the university recently told the school's newspaper.
President Jane Conoley informed the Daily 49er of the policy after a pro-immigration protest on Cal State Long Beach's campus. The protesters, made up of "students, faculty, alumni, staff and community members," demanded that the university "provide legal counsel for undocumented students on campus," hire new staff for the DREAM resource center, "demilitarize" the campus police by taking away their riot gear and assault rifles, and prevent ICE and Homeland Security agents from coming to career fairs. They also added a demand for a BDS resolution to boycott any business that has a link to Israel.
The list of demands has also been presented as a petition to President Conoley on the website change.org.
Cal State Long Beach is no stranger to pro-immigrant efforts. A few years ago a professor offered a class explicitly for undocumented students that included a three-week-long trip to Mexico. The same year, the pro-immigrant "Dream Success Center" was opened on campus, with ongoing costs – including a full-time coordinator for the 650 undocumented students – running $80,000 a year according to the 49er.
Following the protests, Conoley told the 49er that that she was following a directive laid out by the California State University Chancellor's Office, which directed that Cal State Long Beach would "not officially state that the college would be a 'sanctuary campus,' but would operate as one in all but name."
"We've been told specifically to do what sanctuaries do," Conoley said, "but not use the term for fear of retaliation from the federal government. The reason we don't talk so openly about them is that we don't want to bring the wrath from the Trump administration on us."
Both Conoley's office and Cal State Long Beach's public relations department did not return requests for comment from The Fix.  
Toni Molle, a representative for the Cal State chancellor's office, told The College Fix via e-mail that "CSU's policies are intended to remove the institution from the enforcement of federal immigration laws" and that "the California State University complies with all state and federal laws."
Molle told The Fix that the university does not have any plans to adopt the "sanctuary campus" label because "there is currently no standard definition of the term."
Conoley told the 49er that there is "wisdom in discretion." She claims it is not wise to "poke [her] finger in President Trump's eye," particularly because "56 percent of [their] students have federal aid packages."
The campus president added that if she "could wave a magic wand and have a different outcome to an election, certainly, [she'd] do that."
MORE: Columbia to become a 'sanctuary' campus for illegal immigrants, fund their educations
Like The College Fix on Facebook / Follow us on Twitter
IMAGE: Flickr