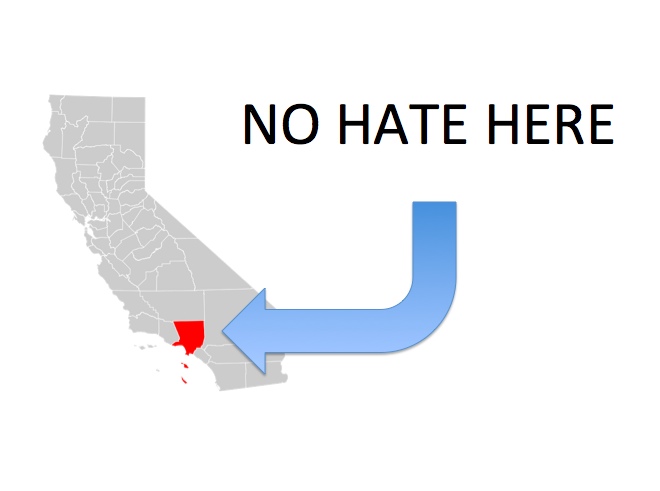 Haven't you heard? There's no such thing as male and female anymore. At least, not in the state of California. Not in the public schools there.
On Monday governor Jerry Brown signed a law that gives all students the right to use the restroom or locker room of their choice.
As Todd Starnes writes at FoxNews.com: "The new law gives students the right 'to participate in sex-segregated programs, activities and facilities' based on their self-perception and regardless of their birth gender."
Do you feel like a girl today? You have a right to enter the girls' locker room. It's that simple.
Feeling more boyish? Go right ahead and try out those urinals girls! You don't mind if the guys watch, do you?
In California, quite frankly, no one has a legal right to stop you if you want to watch students of the opposite sex undress at school. Liberals have finally succeeded in destroying all distinctions between male and female.
And that's not all. This new law may even allow students to participate on sporting teams of the opposite sex. A boy who says he identifies as a girl could play on the girl's basketball team, or could compete against girls rather than boys in track and field.
This is a prime example of liberalism attempting to ignore reality in a blind attempt to appease special interest groups on the extreme edge of the radical left. Those groups say divisions between boys and girls are discriminatory against transsexuals or transgender individuals. But they never once give a thought to the privacy of all the other students who now may be forced to undress next to someone of the opposite sex. Nor do they care about the obvious safety risks girls will face under such conditions.
If you are a parent with a child in California public schools, I pity you.
Nathan Harden is editor of The College Fix and author of the book SEX & GOD AT YALE: Porn, Political Correctness, and a Good Education Gone Bad.
Like The College Fix on Facebook.  / Follow Nathan on Twitter @NathanHarden