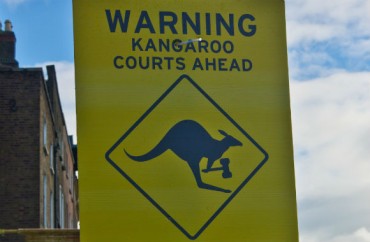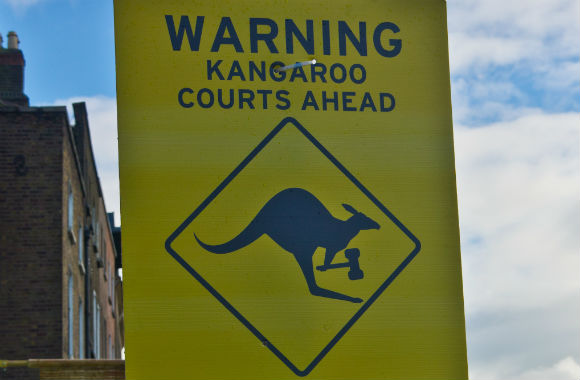 'We haven't yet ascertained the full impact of' affirmative-consent law
Governor Moonbeam continues to surprise in his second act as chief executive of the Golden State.
Democrat Jerry Brown vetoed a bill Sunday that would have enshrined in California law the Title IX federal guidance that was rescinded by the Department of Education last month.
In his veto message, Brown said the state already had a statutory requirement to use the "preponderance" standard of evidence, better known as "more likely than not," in campus sexual misconduct proceedings. That was part of a bill he signed in 2014 to mandate "affirmative consent" in campus adjudications.
But he's evidently having second thoughts:
Since this law was enacted, however, thoughtful legal minds have increasingly questioned whether federal and state actions to prevent and redress sexual harassment and assault – well-intentioned as they are – have also unintentionally resulted in some colleges' failure to uphold due process for accused students. Depriving any student of higher education opportunities should not be done lightly, or out of fear of losing state or federal funding.

Given the strong state of our laws already, I am not prepared to codify additional requirements in reaction to a shifting federal landscape, when we haven't yet ascertained the full impact of what we recently enacted [in 2014].
Brown said the state needs more information on how many expulsions resulted from formal investigations and what caused them – and notably, "whether there is a disproportionate impact on race or ethnicity" – before it can responsibly enact more statutory changes.
He said he would "convene a group of knowledgeable persons who can help us chart the way forward."
California Governor Jerry Brown veto message on SB 169 to enshrine rescinded federal guidance on Title IX by The College Fix on Scribd
This is actually stunning and brave https://t.co/02anV82QPc

— Robby Soave (@robbysoave) October 16, 2017
Lawyer Mark Hathaway, who has represented several accused students in litigation following Title IX proceedings, told The College Fix in an email he spoke with an aide to Brown "for over an hour" last week about "how Title IX enforcement at the campus level is actually conducted, things they had never heard of."
The discussion included how the University of California and California State University systems use the "single investigator" model, in which one person conducts the investigation, assigns responsibility and sets a penalty, as well as "vague and overbroad definitions" of misconduct.
Hathaway said he also discussed how "several hundred thousand" civil servants and public employees in the universities lost "important civil service protections" guaranteed by human resources or their unions in response to misconduct allegations, because they were subject to the same Title IX investigation process – "except faculty are not afforded the limited appeal rights that students get."
Lawyer Cynthia Garrett, co-president of Families Advocating for Campus Equality, said in an email that her advocacy group's families "engaged in a final push to plea with the Governor to veto the bill" last week. FACE also had "repeated meetings" with the bill's sponsor, Senator Hannah Beth Jackson, and "several phone conferences" with her staff, to no avail.
In an open letter to Brown last week, Garrett said Jackson "refused to acknowledge or even consider that students most tragically affected by these one-sided proceedings are the underserved, minorities and scholarship students, most of whom have worked diligently to rise above the circumstances into which they were born."
Families Advocating for Campus Equality letter to Gov. Jerry Brown opposing SB 169 on Title IX adjudication… by The College Fix on Scribd
MORE: States embrace Obama's Title IX rules as Trump signals changes
IMAGE: infomatique/Flickr
Like The College Fix on Facebook / Follow us on Twitter