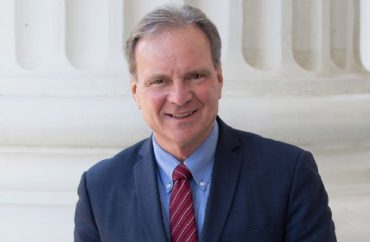 A Democratic state senator wants to give $500 a month to poor college students as a test program of universal basic income.
The proposal, expected to be formally introduced this month, would "establish a UBI pilot program at 3-5 [California State University campuses]," according to a one-page summary provided to The College Fix by senator Dave Cortese's (pictured) office.
Tara Sreekrishnan, Cortese's deputy chief of staff, did not answer questions about how it would be funded, if there would be any work or academic achievement requirements and other eligibility criteria.
She also did not answer a question about the possibility of students working and attending class part-time instead of receiving UBI.
The proposal would include "approximately 9,500-14,000 eligible student participants," according to the fact sheet.
"Therefore, the total cost for the proposal would range between $57 million and $84 million, excluding minimal administrative costs," the one-pager says. Students would qualify if their families were in the bottom quintile of income. The fact sheet said this is $20,000 in annual income.
The legislation has not been formally introduced yet. The Fix reached out to an Ivy League university's think tank that focuses on similar guaranteed payment programs, but did not receive an answer to questions.
The University of Pennsylvania's Center for Guaranteed Income Research did not respond to an email request for comment from The College Fix.
The Fix reached out to the media team for comment on the proposed program and if student UBI programs should have academic and work requirements.
The Penn think tank has led several guaranteed income pilot programs around the country.
'Not a solution to the actual problem'
One personal finance expert said he has concerns that giving students cash would not address the real problem, which is the cost of education, according to him.
"It's not a matter of is this a good idea or a bad idea. It's just not a solution to the actual problem," George Kamel, a personality with Ramsey Solutions, told The College Fix via a media representative. Kamel is the host of "The Fine Print" podcast that explores popular money topics such as student loans and credit scores. He said the focus should be on a debt-free education.
"Giving up to 14,000 students $500 a month is not going to change what caused the problem. In fact, costing the state $57-84 million over 3-5 years will add to the problem," he said. He said UBI "only works when the people receiving the money actually use the income to lift themselves out of poverty."
"All students, not just low-income students, should avoid the traps of student loans and the outrageous cost of higher education," Kamel said. He said more people need to talk about the "reality of graduating with enormous amounts of student loan debt."
There should be more "emphasis and education on alternatives like trade schools and community colleges," Kamel said.
"They need to take debt off the table, research their ideal career, and figure out what it actually takes to get there," the finance commentator said. "Let the education match their goals and find the most affordable method to get there."
MORE: Check out the cancel culture database
IMAGE: California Senate website
Like The College Fix on Facebook / Follow us on Twitter