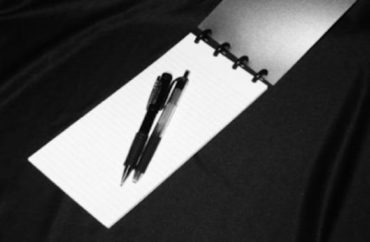 Cal Poly San Luis Obispo is rolling out a new policy to "require a diversity statement from candidates for all faculty and staff searches," becoming the latest university among dozens nationwide that force job-seeking professors to pledge their commitment to equity and inclusion as a condition of employment.
For Cal Poly, requiring the diversity statement is one part of a larger effort school officials are engaged in to "improve diversity" via dozens of various endeavors outlined in its 30-page action plan. As part of the diversity initiatives plan, the university also has a goal of "increasing, in a Proposition 209-compliant manner, the hiring of diverse faculty utilizing cluster hires every other year."
Critics of required diversity statements have suggested they are a tool used to weed out candidates who do not agree with the leftist notion that identity politics should be the lens through which academics is taught. What's more, critics contend, seeking to identify and hire underrepresented conservative and libertarian scholars is not the type of "diversity" sought through the statements. Finally, they argue, the statements are used to elevate applicants of color over other qualified candidates.
According to Cal Poly's action plan, starting this fall officials will "require a diversity statement from candidates for all faculty and staff searches." Campus decision makers are then expected to use a "rubric to assess diversity statements."
It's unclear what that rubric will consist of. Matt Lazier, a university spokesperson, said in an email to The College Fix that the university does not have a comment at this time about the new policy.
Cal Poly San Luis Obispo is not the only university to require diversity statements. In 2016, the University of Cincinnati implemented a policy requiring faculty and staff applicants pledge their commitment to "diversity and inclusion."
A report from the Oregon Association of Scholars also shows that universities are heavily relying on "diversity statements" for faculty positions. More than 20 colleges have a stated requirement that faculty must show their commitment to ideals of "diversity, equity and inclusion," the association states.
"Faculty job postings are increasingly asking for diversity statements, in addition to research and teaching statements," Inside Higher Ed reported in 2016. "According to the University of California at San Diego website, 'the purpose of the statement is to identify candidates who have professional skills, experience and/or willingness to engage in activities that would enhance campus diversity and equity efforts' (emphasis added). In general, these statements are an opportunity for applicants to explain to a search committee the distinct experiences and commitment they bring to the table."
Meanwhile, more colleges are considering adding the requirement, including Cornell, which has proposed requiring "tenure-track faculty and senior leadership applicants to submit a personal 'diversity and inclusion statement' in their application."
As the trend continues, at least one right-of-center professor at Cal Poly is willing to denounce it publicly.
"This is not unique to my university, but all across the United States. It's a sickness spreading internationally that is getting out of control," said professor of French Brian Kennelly in an interview with The College Fix.
"We need sanity. We need not to stop it, but we need to actually talk-the-talk and walk-the-walk. If things are all about diversity, then let's be diverse, not selectively diverse," Kennelly said.
"You need to hire people who are qualified. If you don't fit the box in the modern crusade, you're out of luck," he added, noting he's been told he's the top candidate for positions but has been passed over because of his blonde hair and blue eyes.
"Keep in mind, too, that I am a gay, African American, naturalized citizen. I'm as good as diversity gets," Kennelly noted with a chuckle.
MORE: Universities require scholars pledge commitment to diversity
IMAGE: AJAX/Shutterstock
Like The College Fix on Facebook / Follow us on Twitter