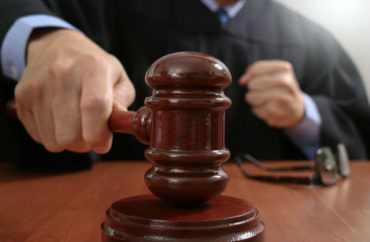 Less tolerance for 'emotional problems'
Damon Thompson stabbed his classmate with a kitchen knife several months after his repeated complaints about being teased in his dorm – and ominous warning that he would "escalate" in response – led UCLA to diagnose him as schizophrenic.
A day before the stabbing, a professor emailed a dean to demand "urgent outreach" to Thompson.
More than eight years later, the student he stabbed is finally allowed to sue UCLA and several officials for alleged negligence.
The California Supreme Court overturned a ruling that blocked Katherine Rosen from taking legal action against the university, agreeing with her argument that colleges in the state have a "special relationship with students in the classroom," The Wall Street Journal reports.
The ruling is drawing concern for its breadth and potential to spur college officials to aggressively deal with students with "emotional problems," according to lawyer Stephen Newman.
Justice Carol Corrigan went beyond the classroom in her ruling, saying the "unique features of the college environment" put obligations on colleges to protect against "foreseeable" violence in "curricular activities" or those "closely related to its delivery of educational services."
Gregory Keating, who teaches law at the University of Southern California, told the Journal the decision shows "school shootings are an evermore salient problem" and could spur schools to devise similar liability-avoidance strategies as the "active shooting drills" that have become more common recently.
IMAGE: everything possible/Shutterstock
Like The College Fix on Facebook / Follow us on Twitter