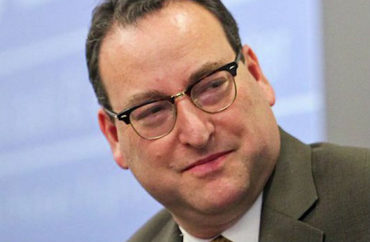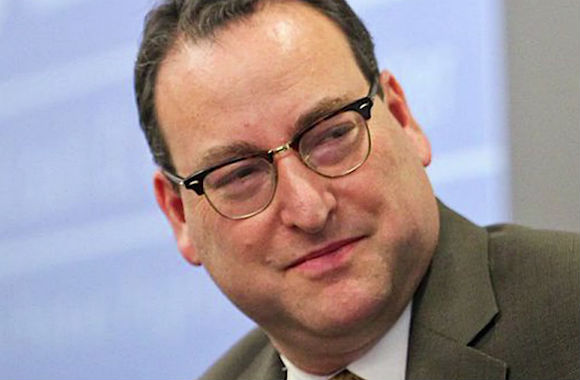 Democrats shut him out
Progressive and Palestinian activist groups are denouncing the U.S. Senate for confirming the founder of a group that battles campus anti-Semitism to an Education Department post.
Not one Democrat voted for Kenneth Marcus to become assistant secretary for civil rights. He was previously "delegated the authority" of that position as an education official in the George W. Bush administration.
He will lead the Office for Civil Rights, which oversees Title IX investigations on college campuses and efforts against bullying and harassment in schools, among other duties.
Because of the 50-46 tally, Vice President Mike Pence was not needed to break a tie, as he was to confirm Education Secretary Betsy DeVos* last year.
"I was disappointed (speaking as a Democrat) to see no Democrats vote for his confirmation," KC Johnson, a Brooklyn College professor who chronicles Title IX litigation, told The College Fix in an email. "He's superbly qualified–and quite apart from Title IX, his work on campus anti-Semitism is badly needed in the current environment."
MORE: Marcus says left-wing attacks on Jewish students 'largely ignored'
Not to be missed: the Senate confirmed Kenneth Marcus to lead the Department of Ed.'s Office for Civil Rights. He's attacked programs that protect the civil rights of LGBTQ people, women, & people of color. We'll have to be viligant in resisting attacks on students' civil rights.

— Kamala Harris (@SenKamalaHarris) June 8, 2018
Upset because he sees anti-Asian admissions as successor to Jewish quotas
Marcus served as staff director of the U.S. Commission on Civil Rights, which his predecessor Catherine Lhamon now chairs, before joining Bush's Education Department.
Most notably during his tenure, Marcus clarified Title IX's purview over discrimination on the grounds of religion.
In a 2004 "Dear Colleague" letter, he condemned prejudice against Arab, Muslim, Sikh and Jewish students following the September 11 terrorist attacks, as well as discrimination against Christian students for their views on homosexuality.
He has long been a vocal opponent of anti-Semitism, founding the Brandeis Center for Human Rights Under Law in 2011 with the explicit aim of fighting "the resurgence of anti-Semitism in American higher education." Marcus authored two books on the matter, most recently The Definition of Anti-Semitism.
Republican Sen. Lamar Alexander, who chairs the committee that shepherded Marcus's nomination, accused Democrats of "unreasonable and unnecessary obstructions and delays" that prevented his consideration before Thursday.
In a floor statement, Alexander noted that it took the Senate more than three times as long to vote on Marcus as it took to confirm President Obama's two nominees for the post.
MORE: Reported suppression of Jewish student speech doubles in a year
Today the Senate confirmed Kenneth Marcus to serve as Assistant Secretary for Civil Rights at the Department of Education. Mr. Marcus has a deep understanding of civil rights issues, and I look forward to working with him. https://t.co/wCmRElbFIG

— Sen. Lamar Alexander (@SenAlexander) June 7, 2018
Congratulations to our friend Kenneth L. Marcus, who was confirmed by the U.S. Senate today as the next Assistant U.S. Secretary of Education for Civil Rights. We look forward to working with him to combat all types of hate, including anti-Semitism.

— AJC (@AJCGlobal) June 7, 2018
Brandeis Center Director of Policy Alyza Lewin said Marcus's confirmation was "a momentous occasion not just in the fight against anti-Semitism, but against all forms of prejudice and hate." He has "continuously demonstrated his abilities as both a leader and a charismatic force in the fight against bigotry."
His nomination was met with hostility from anti-Israel groups such as Jewish Voice for Peace and supporters of the boycott, divestment and sanction movement.
Palestine Legal, which defends the rights of pro-Palestine advocates, called him an "Anti-Palestinian Crusader" and said his "record of attacking students places him squarely in the company of white supremacist, anti-Muslim and anti-Palestinian ideologues."
The group cited Marcus as the "architect of a strategy to abuse civil rights law to suppress campus criticism of Israel" by claiming it creates a hostile environment for Jewish students.
MORE: Senate Dems demand federal ban on saying 'build a wall' in schools
Kenneth Marcus was just confirmed Assistant Secretary for Civil Rights in Betsy DeVos' Department of Education. He couldn't name a single example of something in Trump's record on civil rights he disagreed with when @PattyMurray asked him. pic.twitter.com/2zd1pb7CLG

— Palestine Legal (@pal_legal) June 7, 2018
Marcus has "failed to demonstrate his commitment to our civil rights laws and marginalized communities," Vanita Gupta, president of The Leadership Conference on Civil and Human Rights, wrote in a statement after the confirmation vote.
Gupta called on Marcus to change his ways and oppose Secretary DeVos's "anti-civil rights" actions, which he "showed a willingness to support" throughout the confirmation process.
She previously criticized Marcus for supporting DeVos's reconsideration of the Obama administration's approach to Title IX. Gutpa also faulted Marcus's opposition to race-based affirmative action and the "disparate impact" approach to civil rights enforcement, where schools are judged by policies that result in statistical racial imbalances.
Gupta pointed to a friend-of-the-court brief filed by Marcus's Brandeis Center in a Supreme Court case considering "race-conscious admissions programs" in higher education. The center said these programs were intended to limit Asian-American admissions, and were "indistinguishable" from "quotas" imposed on Jewish applicants in the 20th century.
MORE: Civil rights commissioners denounce demonization of DeVos
Marcus is the 'LeBron James' of civil rights
Marcus's supporters were "euphoric" about his confirmation, in the words of Roger Clegg, president of the Center for Equal Opportunity.
Asked by The Fix how Marcus would compare to his predecessor Catherine Lhamon, Clegg wrote: "It will be like comparing the relative basketball prowess of LeBron James and [novelist] Henry James."
Brooklyn College's Johnson gave The Fix more specific predictions. "I expect, in sharp contrast to Ms. Lhamon, Mr. Marcus will be committed to constitution[al] principles and ensuring that Title IX ensures that all parties are fairly treated on campus, rather than seeking to use OCR to advance a personal agenda in contravention of basic fairness."
A longtime critic of Lhamon, Johnson pointed to her assertion in a 2014 hearing chaired by Alexander that she had the authority to issue, in Johnson's words, "new interpretations of Title IX without congressional action." He also faulted her "unannounced" expansion of individual Title IX complaints against schools into wide-ranging reviews of all Title IX investigations, even three years back.
MORE: Trump's Department of Ed ends wild-goose chases on sexual harassment
Disappointing that no Senate Democrats voted for Marcus, although tally mirrors legislators' reaction to the Sept. DeVos speech, where all 18 Senate Dems who spoke on issue criticized her call for more fairness in TIX adjudications.https://t.co/cH8GJBeNM7

— KC Johnson (@kcjohnson9) June 7, 2018
Clegg told The Fix he's particularly pleased that Marcus is "rightly skeptical" of the use of race in admissions, "the hallmark of identity politics."
"It was obvious that the Obama administration favored the use of racial preferences and actually pushed colleges to use such preferences by the guidance by the Office of Civil Rights, and I don't believe that that will continue" under Marcus, Clegg elaborated over the phone. Marcus opposes "all forms of discrimination, whether politically correct or politically incorrect."
Clegg predicted that Marcus will uphold the constraints on racial preferences allowed by the Supreme Court, particularly that they can only be used if "the educational benefits that flow from a diverse student body" cannot be achieved without them.
He expects Marcus to bring his criticism of the disparate-impact approach – that it can actually result in more discrimination – to the Office for Civil Rights.
"The Obama administration was very aggressive" in using this approach, resulting in "racial quotas" and students "not being disciplined who should have been disciplined," Clegg said.
"And that resulted in classroom disruption and actually physical endangerment of teachers and students," including poor and minority students, he said.
MORE: OCR official has traditional views that 'raise questions'
IMAGE: USCPR/YouTube
Like The College Fix on Facebook / Follow us on Twitter