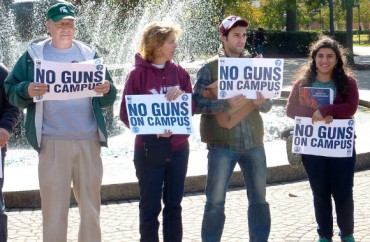 OPINION
Second Amendment activism can be a difficult undertaking on college campuses, particularly when that activism requires working under the supervision of a university's student activities bureaucracy.
Not only are administrators generally hostile to the idea of expanded gun rights on campus, but they often have few qualms about using their position to inhibit those that would argue for them.
I experienced this myself when attempting to hold a gun-rights tabling event.
Along with a fellow College Republicans chapter member at Portland State University, we crafted the idea of petitioning the university to create a "murder-free zone" as a satire of gun-free zones.
After all, if a gun-free zone by itself could prevent criminals from bringing weapons onto campus, then certainly a murder-free zone would stop all violent deaths on campus, not just those caused by firearms.
We spent lots of time coming up with talking points, making posters and finding appropriate handouts.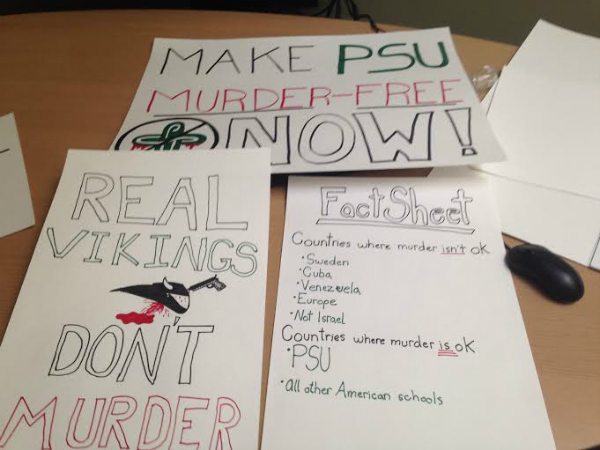 What turned out to be an unexpected time-suck was getting a table.
Though the university makes tables freely available for registered students groups such as the College Republicans, we needed an adviser to sign off on the event first. At Portland State, one person advises all political groups, liberal and conservative.
Naively assuming this would be a quick process, we stopped by our adviser's office on the morning of our event to get her permission.
Though she described her approval of our table as a formality, she asked what the subject was. When we explained the character and intent of the murder-free zone and showed her our posters, she didn't just caution us about the reaction we could expect on the left-wing campus.
She said our posters were "triggering" – and she wanted approval from her supervisor before we could proceed. This, despite her acknowledgment that nothing in our event violated university regulations.
Our adviser called her supervisor out of a meeting he was in, and had us explain once more what we were tabling for. His response was even more negative, and his warnings even more extreme: Our "murder-free zone" posters were not only triggering, but "libelous" and dangerous.
With no degree of irony, the supervisor claimed our posters were so inflammatory that they could get us physically attacked by another student.  Apparently there exists a large number of pro-murder partisans at Portland State.
Though conceding our posters didn't remotely violate university policy, our adviser and her supervisor strongly recommended we contact campus security and have an officer at the scene to protect us from the supposedly high likelihood of a violent reaction from our fellow students.
At this point roughly two hours had elapsed, and the time we had allotted for tabling was quickly running out. We begrudgingly agreed to postpone our event to a later date.
Ask yourself if a similarly confronting tabling event for gun control or any other pet progressive cause would have drawn the same degree of opposition from administrators. What I will say definitively is the actions of the university toward our "murder-free zone" were hardly in keeping with its stated policy of "fostering civic engagement."
Portland State went out of its way to ensure that we remained civically unengaged, all in an attempt to prevent students being "triggered."
That's a disservice to both us and to those students who might disagree with gun rights, but could have had a dialogue with us about freedom and security.
Like The College Fix on Facebook / Follow us on Twitter
IMAGES: Michael Tefft/Flickr, Christian Britschgi