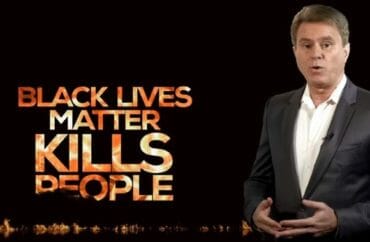 A debate co-organized by the College Republicans and College Democrats at Cal Poly San Luis Obispo has been canceled after students protested the involvement of conservative pundit Bill Whittle, accusing him of racism and Islamophobia.
Whittle, who was invited by the Cal Poly College Republicans to take part in a "Fake News Panel: What is it and who decides," has been accused by some students of being a white supremacist, prompting outrage that ultimately led to the event being canceled after panelists and organizers began to back out.
"The organizers of the Feb. 13 Fake News Panel at Cal Poly have decided collectively to cancel the event following continued withdrawals and uncertainty surrounding the participation of the announced panelists," said campus spokesman Matt Lazier in an email to The College Fix.
"The intent of the program was to bring together a wide variety of perspectives on the topic. However, organizers decided this was no longer possible with the continued withdrawals, including those of the Republican and Democrat clubs' respective panelists," Lazier said.
Whittle is a commentator who, over the course of his career, has contributed to PJ Media, National Review, Fox News, NRA TV and many other outlets. He also runs a popular YouTube page and is a frequent guest at Republican and Tea Party events.
At issue is a YouTube interview Whittle gave in 2016 regarding the 1994 book "The Bell Curve," co-authored by Charles Murray, which included a chapter on race and intelligence. Although Whittle said during the interview he cares about the black community and wants to see them succeed, he's been accused of believing whites are superior to blacks.
In particular this vague comment of Whittle's is flagged as proof: "Since it so closely correlates to both poverty and crime on one hand and generally success and wealth on the other, it would be useful to be thinking about what a society that was recognizing these differences look like."
Whittle also drew criticism from Cal Poly students for his statements about Islam, which included this column written after the Orlando massacre: "At present, Islam is at war with non-Muslims in Orlando, Paris, Brussels, Munich, Rome, and in fact in every western country."
"… Muslims are throwing homosexuals to their deaths from the tops of buildings; they are using knives to stab Jews in Israel, and they are using stones to kill not the rapist but rather the victims of rape. You can write all the laws against guns, or knives, or stones or even gravity that you want to. They will find a way to keep killing what they hate, and as we have seen, they hate pretty much everything that is not them."
Cal Poly's Muslim Student Association President Edreese Gardizi told the Mustang News campus paper Whittle's views are "harmful to marginalized and minority students on campus."
And the Cal Poly College Democrats stated on their Facebook page that they withdrew from the event "in response to the College Republicans' invitation of a panelist who routinely publishes racist and Islamophobic commentary. We condemn these statements as false and hateful and stand in solidarity with the individuals and communities they affect."
Whittle and Cal Poly College Republicans did not respond to The College Fix's requests for comment.
According to the event's Facebook page, Whittle was just one of multiple panelists who were supposed to attend the event to speak. Others were Alicia Shepard, Cory Black, Chip Visci and Sue Mitchell.
The event aimed to be a "thought-provoking discussion between panelists and an interactive Q&A session where audience members may offer questions to the panelists."
Lazier told The College Fix that while not everyone may agree with Whittle's ideas, it is important to let all voices be heard in the campus community.
"As a public university, Cal Poly is obligated to uphold free speech on campus and allow the free exchange and discussion of opposing ideas — including those which may be unpopular with some members of our campus community," Lazier said.
"It is the university's responsibility to support the rights of all people to express their opinions and ideas while also encouraging students to think critically and independently. It is only in this environment that students hone the ability to consider a spectrum of information and reach informed and intelligent conclusions," he said.
The event, set for February 13, was ultimately canceled in a domino-like effect of panelists' uncertainty of attending once Cal Poly College Democrats had announced they would no longer be participating due to Whittle's presence.
"The event was planned to feature a wide variety of perspectives on fake news, brought together by the various campus entities co-sponsoring the event: Associated Students Inc., the Cal Poly College Republicans; College Democrats of Cal Poly; the College of Liberal Arts; and the Journalism Department," Lazier said in a statement to The College Fix.
After enough cancellations, Whittle himself decided not to participate in the event anymore, Lazier said.
MORE: Charles Murray event disrupted by chanting, hostile protesters
Like The College Fix on Facebook / Follow us on Twitter