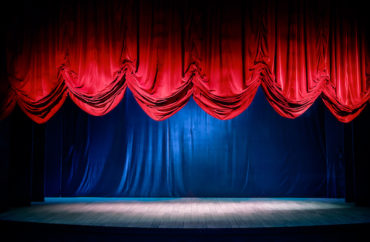 When 'escalation' is a shock tactic
Fossil Fuel Divest Harvard seems to be growing a bit desperate. The environmentalism group, which has been active on the Ivy League campus for around eight years, and its members are apparently fed up with the university's still maintaining endowment investments in fossil fuel concerns: They have promised an "escalation" of tactics if the school does not fully divest of those investments by April 22, Earth Day.
Well: The idea that some of the most privileged students in the world will participate in an "escalation" of activism in any meaningful way is, to be honest, rather silly. When one threatens "escalation," one usually wants to imply that things are going to get drastic. But drastic measures are the sorts of things that may result in one's being suspended or expelled. And no Harvard student, not even the most radical crunchy-greenies among them, wants to get expelled from that school.
This threat is thus little more than political theater. And in that respect it is so tiresome. The people who run Harvard are by-and-large committed liberals who very likely believe fervently in the threat of climate change and who think all appropriate measures should be taken to forestall and mitigate it. If they could shed themselves of fossil fuel investments while still maintaining a functioning endowment, they almost certainly would: It would satisfy their own progressive politics, for one, and it would also be excellent publicity. What's to lose?
The idea, then, that the managers of Harvard are simply not motivated enough—that they need an "escalation" of student activism to force their hand—doesn't really add up. The students likely understand this, even if just unconsciously. There will be no true escalation at Harvard in April; you may see a few more protests or demonstrations, but that's about it. Political theater, particularly campus political theater, is never really about politics; it's about performative art, specifically performative art in public places, where one can be seen and congratulated for one's own woke politics.
MORE: Harvard environmental group promises 'escalation' if demands not met
IMAGE: Fer Gregory / Shutterstock.com
Like The College Fix on Facebook / Follow us on Twitter