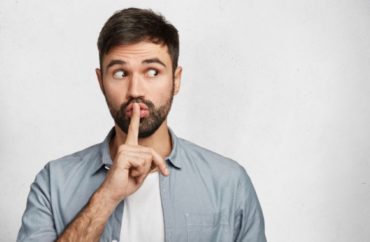 New survey raises concerns over classroom discussion
Students, especially white and Republican students, are reluctant to share their views on controversial topics, according to the results of an annual campus expression survey.
"Republican students remained more reluctant to speak about controversial issues than Democrat and Independent students," the recent survey from Heterodox Academy found.
The group is composed of professors and K-12 educators from across the political spectrum who support critical thinking and discussion. The results were similar to the 2019 report.
The group created the Campus Expression Survey because of the increasing trend of professors and students who have begun "censoring their opinions and thereby depriving others and themselves the opportunity to learn from counterarguments and constructive debate."
"[Between] 44 to 48 [percent] of Republicans were reluctant to discuss politics, the 2020 Presidential Election, or Black Lives Matter in a classroom setting," the report said.
Topics included "race, religion, sexuality, and gender as well as the two specific topics of the 2020 Presidential Election and the Black Lives Matter movement." In total, "60% of the total sample was reluctant to discuss at least one of the 5 core controversial topics."
HxA is pleased to release our Fall 2020 Campus Expression Survey Report. Each year, HxA surveys students across the U.S. to gauge the expression climate on college campuses.

Click to read the full report

— Heterodox Academy (@HdxAcademy) March 3, 2021
One in four students were reluctant to discuss the Black Lives Matter, with between 22 percent to 30 percent of non-black students expressing reservations.
The survey found that 30 percent of white students were reluctant to talk about race in class, while 27 percent of Asians expressed reservations.
Sixty-two percent of students agreed that the current campus expression climate prevents students from saying what they believe, and 45 percent said that it was "more difficult" in 2020 than in previous semesters.
Students give different reasons for their reluctance
The survey gave students a number of options to choose from to explain why they did not speak up on a topic in class. They could choose multiple reasons.
A clear majority, 60 percent, chose "Other students would criticize my views as offensive." The next most popular answer, with 33 percent, was "The professor would say my views are wrong."
Of the students who expressed reluctance, 32 percent chose "The professor would criticize my views as offensive" and 29 percent selected "The professor would give me a lower grade because of my views."
Other concerns included fear of causing "psychological harm," being reported to university officials for harassment and being criticized on social media.
Poll: 73 percent of Republican students have withheld political views in class for fear their grades would suffer
No difference across different regions
The researchers did not find a difference in the over 1,300 college students they interviewed across the different regions.
"Although there seems to be popular opinion that students' reluctance to discuss controversial issues may be concentrated in a particular part of the country, that is not what the data show," Shira Harary, an operations manager with the group, said via an email to The College Fix.
"Students showed similar rates of reluctance on controversial issues regardless of which region they were located," Harary said.
"The number one reason that students say they are reluctant to express their opinions on controversial issues in class is because of concern 'other students would criticize [their] views as offensive'" Harary said. She said the group plans to conduct the survey again in 2021.
University officials can also offer the survey to their campus community.
"Discover what conversations are not taking place on your college campus and then plan events or create task forces to increase open discussion on this topic," the group said in its report.
MORE: Bias team threatens classroom discussion
IMAGE: Wayhome studio/Shutterstock
Like The College Fix on Facebook / Follow us on Twitter