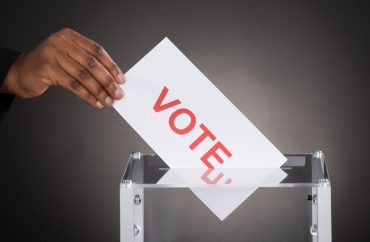 Hint to fellow lawmakers: Get on board
A handful of states have already forced their colleges to get rid of Orwellian "free speech zones" that limit where and when students can engage in expression, but the zones appear likely to become a campaign issue in a new state.
Generation Opportunity launched a mail campaign in Florida to publicly thank two state lawmakers who are sponsoring House and Senate bills to ditch these zones on public campuses.
The mailers don't explicitly tell voters to support Republican Rep. Bob Rommel and Sen. Dennis Baxley in their re-election campaigns. (Under its 501(c)(4) tax-exempt status, Generation Opportunity can't undertake electoral political activities as its "primary activities.")
Rommel's mailer reads:
REP. BOB ROMMEL knows that you protect free speech with more free speech! CALL AND THANK REP. ROMMEL 239-417-6200 for defending the 1st Amendment on Florida's college campuses, and ask him to keep standing up for the rights of all students to speak freely and express themselves.
Both mailers ask recipients to sign a petition in favor of the bills, which are based on model legislation, at MoreSpeechFL.com. They are funded by the group's parent organization Americans for Prosperity, which is part of billionaire Charles Koch's* network of advocacy organizations.
The Florida coalitions director for Generation Opportunity, Demetrius Minor, said in a statement that "the entire campus, not just a zone, should be a place where students and faculty are free to express their beliefs":
Our mail campaign will educate Floridians about the efforts of two state legislators who are fighting to protect free speech on campus. We applaud Rep. Rommel and Sen. Baxley for championing this issue and encourage their legislative colleagues to support them.
Read the group's press release and view the mailers.
MORE: New Kentucky law protects campus religious liberty, free speech
IMAGE: Andrey Popov/Shutterstock
Like The College Fix on Facebook / Follow us on Twitter