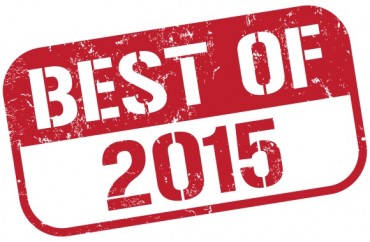 Hate crime hoaxes have had another banner year on college campuses. It's gotten to the point where most people assume a campus "hate crime" is a hoax unless proven otherwise.
Apparently social justice warriors did not have "Never Cry Wolf" read to them as children.
But in the end the joke is on us, because all too often, administrators are willing to play along when a "hate crime" hits their university. They agree their campuses are institutionalized racist complexes, and rubber-stamp students' diversity demands.
November 2015: There's the time Harvard law school students vandalized portraits of former black professors to prove their campus was racist. Even though 99 percent of those who have looked into this "hate crime" have agreed it's not one, the school has still convened a committee to reconsider the law school's controversial seal, the crest of the former slave-holding Royall family that endowed Harvard's first law professorship.
May 2015: When a noose was found at Duke University, the campus went into apoplectic shock, bemoaning the elite campus as a hotbed of racism. Turns out, it was all one big misunderstanding. The administration determined the noose hanging "was caused by a lack of cultural awareness and was not a statement related to racism." Oops!
February 2015: After the shooting deaths of three Muslim students in Chapel Hill, a Muslim student at the University of Texas, Arlington, claimed she was stalked and threatened by a guy with a gun. The only problem? She made the entire thing up.
RELATED: Campus hate crime hoaxes: A best-of list (2014)
September 2015: At the University of Delaware, students discovered three "nooses" near the hall where the Black Lives Matter group had protested conservative commentator Katie Pavlich the day before. Except that the objects weren't nooses; after an investigation, they were determined to be "remnants of paper lanterns" leftover from a previous event.
November 2015: Remember that awful bag of poop found on the doorsteps of Vanderbilt University's Black Cultural Center? How could anyone do such a thing? Racism! That's what most of the school claimed, outraged. Well, someone could do such a thing, if they are blind, walking their dog, and could not find a trash can to throw away their guide pet's excrement, as a student later explained to the campus.
December 2015: Probably the most ridiculously egregious hate-crime hoax of the year hails from Kean University, where an alumnus and former president of its Pan African Student Union left a campus protest against racism at her alma mater to tweet out "racist" statements against demonstrators from the campus library.
November 2015: The online threat stated: "I'm going to shoot every black person I can on campus." It was posted … by a black student.
December 2015: Folks at Ohio University flipped out over "defacement" of a Black Lives Matter message on  – wait for it – a graffiti wall. It gets better. The "offensive" message was actually a dose of cold-hard reality: "Wake up you neo-progressive fucks were [sic] more alike than we are different everyone goes through their own shit life is hard. It transcends race & gender. Being A Person is HARD Seriously Fuck you." What's more, "black" was crossed out and replaced with "all" in the hashtag. Note to self: It's a hate crime to tell the truth now.
Honorable mentions: 
Berkeley High School refuses to identify race of suspect in possible hate-crime hoax (November 2015)
Two student government presidents, two racial slurs, too few details to justify the sweeping narrative (September 2015)
Race war nearly erupts over a burger at University of Pennsylvania (June 2015)
And don't forget to check out last year's best of hate-crime hoax list.
Like The College Fix on Facebook / Follow us on Twitter
IMAGE: Shutterstock