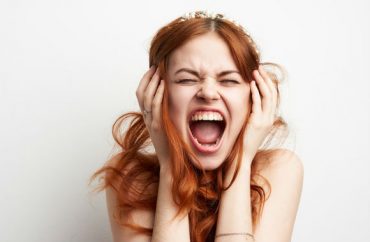 Students are out of control. And they're not done yet.
At a certain point we're going to reach the upper echelons of campus madness—the point when even the cowed, indulgent college administrations across the country stand up to the roiling insanity and say "No more." But a recent incident at a college in Washington State shows we are not there yet, and may be a long way from it.
It is difficult to describe what has taken place at Evergreen State College over the past week. In one instance, a furious mob of students berated and shouted at the college's president, at one point even angrily instructing him on the correct position in which his hands should be held while speaking. In another case, in what may be the single most laughably preposterous campus demonstration of the last five years, another mob of students surrounded a white professor, screeching and wailing and berating him for not leaving campus during an anti-white "Day of Absence" observance. Shortly following these hysterics, the professor was forced to flee campus for his safety. Subsequently, instead of generously handing out sanctions and suspensions to the lawless and hateful students at his college, the president of Evergreen State ended up caving to many of their demands.
It is hard to imagine a more improbable set of circumstances: college students verbally assault a faculty member, forcing him to leave the college itself for fear of his personal safety; they also gang up on the college's president, shouting expletives and insults at him for no reason at all; and in the end, the president and the college give these students what they want. Has any hostage situation ever worked out as favorably as did the student takeover of Evergreen State? They pulled off a bloodless coup, and they did it while blabbering about "whiteness" and intersectional claptrap!
Something has to be done about this pervasive insanity on American college campuses. Something will be done, eventually. This surely cannot go on forever, for eventually these students—irrational, illogical, furious, overprivileged, coddled and with no real life experience to temper their awful impulses—will tear their colleges apart from the inside out. You would think, right around the time that students were leading a racial witch hunt against professors and shrieking obscenities at college presidents, that those in authority would put their foot down and say, "Enough!" But we are not there yet, and this problem—bad as it is—is going to get worse before it gets better.
MORE: White professor forced to flee campus as police say he's not safe
MORE: Students harass white prof for refusing to leave campus on 'Day of Absence'
Like The College Fix on Facebook / Follow us on Twitter
IMAGE: Shutterstock