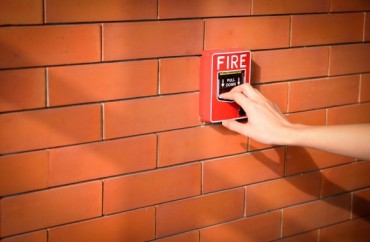 Cathy Young, a prominent writer critical of exaggerated campus rape statistics and radical feminism, elicited protests during a recent two-stop speaking tour at college campuses in Canada, which included having a fire alarm pulled during one of her speeches.
She and her hosts – the Canadian Association for Equality, or CAFE – were also called "rape apologist scum" by campus protesters and her speech at the University of Toronto on Sept. 24 was moved off campus after a comment urging violence against feminists was posted online.
"Amid an intense reaction to the threat, university administrators felt it was inadvisable to hold my event on campus; the venue was moved to a nearby hotel," Young explained in Newsday. "One student activist wrote on a Tumblr blog that 'chasing these misogynists off campus is a victory.'"
However, the decision to relocate the event was amicable and mutual, agreed upon between CAFE and campus leaders to defuse the situation, the association told The College Fix.
As for Young's talk at Saint Paul University in Ottawa on Sept. 25, a fire alarm blared throughout the auditorium as the speech was set to
begin. The room was evacuated for roughly 20 minutes, after which point attendees were then allowed back inside and the event proceeded as intended, Young said in an email to The College Fix.
Young said she does not know for sure if the alarm was pulled by a protester, but added "it's hard to imagine who else could have done this."
As to why protesters might try to shut down her speech, Young responded that "intolerance toward speech some dislike is hardly new."
"But I think right now, there's an especially dangerous anti-speech trend of equating 'wrong' speech with harm and trauma," she added. "In some people's views, a speech like mine actually harms victims of rape."
Titled "The Politics of Gender and Victimhood," her talks covered a wide variety of issues, including the focus on victimization of women (from sexual violence to cyberbullying), gamergate, the tendency to neglect men's issues in society, and gender politics on college campuses.
Young has written for Time, among other publications, and is a contributing editor at Reason Magazine.
She said in her experience the notion that a speech like hers actually harms victims of rape is dangerous for free speech and academic inquiry.
"This attitude effectively censors and suppresses challenges to the activists' dogma on everything from the definition of rape and consent to the presumption of innocence and false allegations," she told The College Fix. "This will result not only in the stifling of intellectual discourse but in the adoption of repressive campus policies."
Justin Trottier, executive director of CAFE, told The College Fix in an interview that his organization is working with police in Ottawa to apprehend the individual who pulled the fire alarm. 
Trottier added this is not the first time a fire alarm has been pulled during a CAFE event. What's more, at another event in the past, protesters attempted to block exits in order to prevent people from entering or exiting.
"These are actually criminal acts which are happening here. They're violating the university's rules; they are violating the law," Trottier said.
To his knowledge, these disruptions go unpunished.
"I think that's a real issue…When you don't punish people for being criminals and committing crimes you're only going to see people push the envelope further and do more of this kind of unacceptable behavior," Trottier said. "I would like to see the police and the campus security do their jobs more assertively than they have been to date."
Other obstructions to CAFE speeches have included screaming or loud noise. Trottier said he thinks such actions are absurd.
"We don't want there to have to be armed guards at our events. … It's a little bit ridiculous," he said. "We want the atmosphere to be open and engaging so we don't have security there unless we absolutely need them.  But of course we also value the well-being and the safety of … the participants who show up to the event. So it's always a balancing act."
Despite all this, a majority of CAFE events do proceed without incident, he said.
"Most of the events we have are about…male suicide, sexual assault against men, the portrayal of gender in the media…they are not protested, they are not disrupted," Trottier said. "Most of the events are just men's health and men's issues events…they're very well received, they have very good attendance, but they don't make the news."
Trottier said his group aims to be inclusive.
"When we organize events we welcome everybody, it doesn't matter what your ideology is…you can ask any challenging questions you want, you can make any statements you want," he said. "The only thing we ask is be respectful."
Young told The College Fix she wished those who protested her speech had stayed around to hear her out.
Writing in Newsday, she added: "Challenge is good. But disruptions and protest tactics so aggressive as to cross the line into intimidation are not legitimate speech. They are ways to suppress speech, and they should be denounced by any liberal worthy of the name."
Like The College Fix on Facebook / Follow us on Twitter