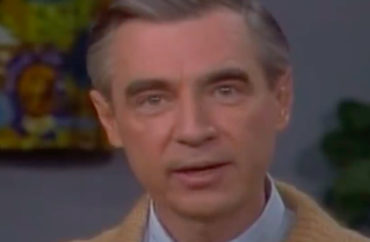 Event is part of 'Masculinities Month'
A workshop being offered by a campus women's center has an interesting take on Mr. Rogers.
Every year, the Emily Taylor Center for Women & Gender Equity at the University of Kansas offers students a month of feminist-centric "masculinities" programming. Events in the past have include workshops, keynote addresses, and "zine" workshops, where participants crafted miniature magazines.
This year, students will be treated to a similar variety of events, including more zine workshops as well as several symposiums discussing episodes of the British anthology show Black Mirror.
One workshop in particular will focus on Fred Rogers, the eponymous star of "Mr. Rogers' Neighborhood."
The event, called "Doc & Discuss: It's You I Like," will view a recent documentary focusing on Rogers' work on that television show, with an interesting discussion to follow.
"Following the film, we will discuss the ways that Fred Rogers promoted and modeled counter-hegemonic masculinity through his landmark children's television program," the event's Facebook page states.
The Emily Taylor Center has stated that, with its masculinity programming, it "encourages [participants] to learn about and question the 'collective socialization of men,' the 'traditional masculine script,' and the concept of 'the man box'; consider the relationship between intersectionality and masculinities; explore the differences between patriarchy and feminism as well as between patriarchal masculinity and feminist masculinity."
Read about the Mr. Rogers event here. 
MORE: School promotes 'feminist masculinities' during 'Masculinities Month'
IMAGE: Albert Drouillard / YouTube.com
Like The College Fix on Facebook / Follow us on Twitter