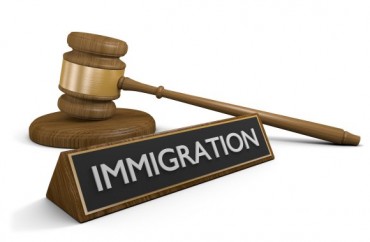 Another front in the ongoing identity politics crusade
College Fix reporter Coy Westbrook did some digging recently and discovered something that, from a legalistic viewpoint, is rather startling: according to one immigration expert, it is perfectly legal for American universities to admit illegal immigrant students. This is made possible by a sort of federalism-style crack in the system—"No federal law expressly prohibits a state university from admitting an immigrant student present in the country without authorization," the expert told The College Fix—though it is worth reflecting on the weird counterintuitive nature of it all: Many illegal immigrants, whose presence in this country is deemed unlawful by the federal government, are attending colleges and universities funded in part by that very same federal government. It's an odd setup.
Speaking more broadly, a great many of our institutions of higher education often privilege illegal immigrant students above those in this country legally. The University of California, for instance, exempts illegal immigrants from an out-of-state student cap; undocumented individuals are also eligible for in-state tuition rates even as they reside in the state illegally. Rhode Island lawmakers recently proposed a similar scheme for illegals in that state. Emory University, meanwhile, has vowed to pay "100 percent" of the financial need of illegal immigrant students. The prestigious Smith College offers a scholarship exclusively for illegals. The University of California, Davis, offers exclusive grants for undocumented students. Numerous other examples abound.
There is something deeply concerning about all of this. Whatever your feelings on illegal immigrants—and there is good reason to extend them sympathy and understanding if not condonance—the fact remains that they are, by dint of their presence in this country, breaking the law. This is not a trivial matter: The law means something, even if hardline immigration advocates desperately want us to believe otherwise. There are a multitude of defensible reasons that the United States might consider a more generous and open immigration policy, but the fact remains that, no matter what that policy is, those who break it are breaking the law, and in a way that is particularly offensive to a self-directing nation in which the rule of law is paramount.
It is frustrating and troubling, then, to see so many schools openly embracing and in some cases rewarding unlawful behavior. The overwhelming majority of universities, of course, are guided and informed by progressive ideology, an ideology that increasingly believes that immigration law of any kind is unjust and indefensible. It's not surprising, then, that you see illegal immigrant-only scholarships at a lot of these institutions. But it is nevertheless wrong. We have laws in this country, and they are not meaningless things; they are consequential and important. We shouldn't be enticing and rewarding those who would break them.
MORE: College leaders flood their undocumented students with help after Trump's DACA plan
IMAGE: Shutterstock
Like The College Fix on Facebook / Follow us on Twitter