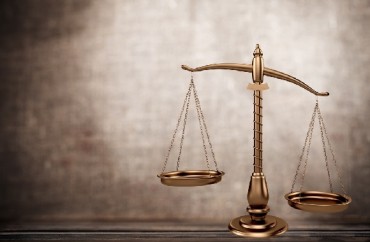 Secretary of Education Betsy DeVos' decision to amend the Obama administration's guidance regarding campus sexual assault has prompted Title IX coordinators at various universities to reassure their students that they are committed to preventing and responding properly to sexual violence.
Among the new guidance's most significant changes is allowing universities to choose a higher standard of evidence when adjudicating Title IX cases, though it does not mandate that higher standard be used.
Universities may continue using the preponderance of evidence standard or the clear and convincing evidence standard.
The "clear and convincing" standard to judge accused students roughly translates to 75 percent certainty. Officials can also continue using the "preponderance" standard, a 50.01-percent certainty standard that had been mandated under Obama. The preponderance standard is one of the lowest standards of evidence that can be used to adjudicate assault claims.
Some campus leaders say they will continue to use that low standard.
George Washington University's President Thomas LeBlanc promised in a news release that the university will continue to use the preponderance standard, for example.
"GW has used this standard in all cases regarding potential student code of conduct violations, including Title IX cases, since before the 2011 guidance from the Obama administration. The university is continuing to use this standard," he stated.
Similarly, University of Colorado-Boulder coordinator Valerie Simons told the Daily Camera the existing process is fine as it is.
"One of the priorities has already been a prompt, equitable and fair process for those accused of sexual violence and the victims. There will be no immediate changes to either our sexual misconduct policy or our OIEC policy. Having said that, we are always reviewing all of our policies and procedures to ensure compliance with federal and state law," she said.
Though those decisions are acceptable under the new guidance, it is a shove to the spirit of the guidance, which was created because the preponderance standard, critics argue, has failed to adequately ensure due process rights to the accused.
But because the new guidance allows universities to choose either standard of evidence, those using the preponderance of evidence standard won't necessarily be in violation of federal policy if they maintain that standard.
Howard Kallem, the Title IX Coordinator at Duke University, told The College Fix, "We are reviewing the new Q&A but it will not change Duke's commitment to preventing and responding to sexual misconduct by any member of the Duke community. Our current student sexual misconduct policy remains in place while we review the Q&A and await the Department of Education's formal guidance following the standard rulemaking process."
Kallem reinforced his commitment to keeping the campus environment at Duke a safe one, but did not comment further on the new guidance's specifics and whether or not Duke intends to maintain the preponderance standard or embrace a higher one.
Before details of the new guidance were even released, University of California President and President Obama's former Secretary of Homeland Security, Janet Napolitano, declared that the administration "aims to undo six years' worth of federal enforcement designed to strengthen sexual violence protections on college campuses." Napolitano called it "extremely troubling."
The comments are indicative of how differently the current and previous administrations, as well as how many universities, view progress regarding Title IX issues.
In a news release, the Department of Education criticized the previous administration's guidance, saying that they "ignored notice and comment requirements, created a system that lacked basic elements of due process and failed to ensure fundamental fairness."
The department has issued a question-and-answer document while it conducts a review of Title IX compliance.
Title IX coordinators from UCLA, University of Maryland, Swarthmore College, Ohio State, Catholic University of America and the University of Michigan were contacted for this story, but did respond to requests for comment on the new guidance.
MORE: 'Failed system': DeVos launches process to revise how campuses adjudicate sexual assault claims
Like The College Fix on Facebook / Follow us on Twitter