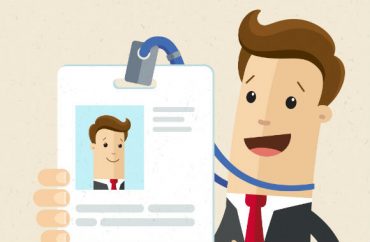 One of the biggest fears among Democrats ahead of elections is that Republican-led states will strictly limit what kind of identification must be shown in order to vote. (Voters can always file provisional ballots without ID.)
Perhaps they should worry about new ID requirements being imposed in order to speak your mind at a public university.
The University of Louisville chapter of Young Americans for Liberty hosted a "Free Speech Ball" event – a stunt that goes back at least a year and a half with YAL chapters – where they invited passers-by to write whatever they want on a giant beach ball.
It's not intended to promote any particular message – except "you don't need anyone's permission to speak" – yet the balls really seem to bother campus authorities.
Louisville chapter President Omar Banihani "was confronted by two different university administrators" during the ball event Tuesday, who told him he "needed permission from the Dean" to host the activity outside of the designated speech zone, a spokesman for YAL told The College Fix in an email:
The administrator claimed that even though the space wasn't reserved at the time, that the students needed permission to be there. Our YAL leader was even ID'd.
The spokesman said the chapter is "officially recognized" by the university.
MORE: Students fight free speech zone with a beach ball
In a video shot by the chapter, Banihani tells an unidentified administrator that he has already been told "I had to pay a fee" in order to host the event.
"You can't just show up then," the administrator responds. Banihani says they have a First Amendment right to do just that at a public university, and the administrator responds "You still have to follow the rules."
He points to "an area" where YAL can conduct its event – but only after it goes to the Office of the Dean of Students to "fill out everything" to host an event. Asked by Banihani what campus policy justifies this procedure, the administrator doesn't say – he just tells YAL to go to the dean's office.
The video then cuts to Tim Moore, director of the Student Involvement and Student Activities Center, whose first question to Banihani is whether the ballers are UL students.
Told that they are, Moore asks: "Can I see your ID, just by chance?" Banihani asks what policy compels him to show ID, and like his preceding administrator, Moore doesn't name any specific policy – he simply says UL has "specific policies and rules" on "reservation space and use of grounds."
Told by Banihani that the previous administrator ("Mr. Albert" – possibly Facilities Coordinator Albert Burton) said the space was not reserved, Moore fumbles: "Right, but that's why we have things because we do reserve space and we do reserve the grounds."
The administration did not respond to a request for comment Wednesday from The Fix.
The YAL spokesman noted that UL is rated a "yellow light" school by the Foundation for Individual Rights in Education, though the specific policy governing freedom of expression is rated a "green light."
Administrators may have been referring to this provision in saying the chapter needed prior permission:
Where students demonstrate in an area not traditionally used as an open public forum, the University reserves the right to make reasonable restrictions as to time, place, and manner of the student demonstrations.
MORE: Arkansas Tech says speech code overrules Constitution
Like The College Fix on Facebook / Follow us on Twitter
IMAGE: Dim Tik/Shutterstock