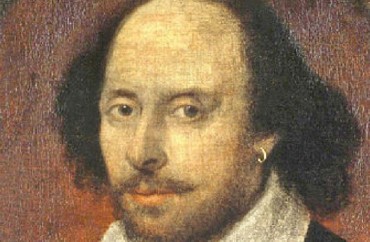 Ontario, Canada's Lambton Kent District School Board has decided to replace the Shakespeare readings in its 11th grade English course with works by various indigenous authors.
The National Post reports that students will now read novels such as Indian Horse by Richard Wagamese, Medicine River by Thomas King, and My Name is Seepeetza by Shirley Sterling.
"Hey, I love Lord of the Flies. I love Shakespeare," Superintendent of Education Mark Sherman said. "But really, we're talking about 15th century Veronese landlords (Romeo and Juliet) or something like that. Does that resonate with Canadian kids? Or the British schoolboy class structure?"
Sherman added that students will still get a chance to take in The Catcher in the Rye and King Lear in "the other four compulsory English courses over their time in high school."
"This is just taking a part of it and trying to make it more relevant to the modern Canadian student," he said.
"It has all the same curriculum expectations as any senior English course would have," Sherman said. It involves writing, reading, presentation, dialogue, construction of arguments, topic choice, all set up in a way that recognizes and respects the sophistication of the curious teenage mind.

He pointed out two current failings of the traditional Shakespeare and Salinger approach in his board, which serves four First Nations communities as well as the regions of Sarnia and Chatham-Kent. Not only do indigenous students not see their culture reflected in their curriculum, and become disengaged as a result, but non-indigenous students are not made to engage scholastically with First Nations until late in the educational game. As a result, they can lack an important Canadian perspective.

"We should start building perspective earlier," Sherman said. "In a senior level English course, they have a very high level of moral reasoning and dialogue." …

"It's really taken off," Sherman said. "Normally with any big change you expect some discontent. There has been negligible negative feedback. I think today's students, they see things in the media, they want to know more about it, so now it's just part of the natural course to say 'Hey, we have some brilliant indigenous writers out there. This was created in Canada. This wasn't written 100 years ago in Leeds.'"
MORE: U. Penn students remove Shakespeare portrait, replace it with black lesbian feminist poet
MORE: Campus reading room makeover replaces Shakespearean images with authors of color
MORE: High school English teacher won't teach Shakespeare, says nonwhite students can't relate
Like The College Fix on Facebook / Follow us on Twitter