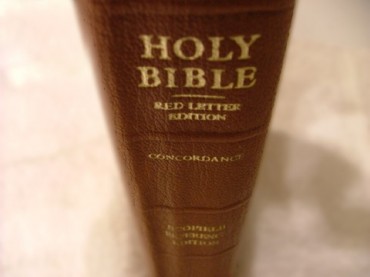 Is it intolerance to have Bibles in students' rooms, or intolerance to remove them?
The Students' Union at Aberystwyth University in Wales voted 300-175 – out of 10,000 students – to remove the "tradition" of Gideon Bibles in residence halls, the U.K.'s Christian Institute reports.
They said it's "inappropriate in a multicultural university" to provide Bibles to students, but the alumnus who leads the Bible Society responded: "The answer to a diverse and multicultural society is not to remove all traces of diversity. That seems illiberal and intolerant."
The school will now consider whether to implement the resolution.
Like The College Fix on Facebook / Follow us on Twitter
IMAGE: Know Him Online