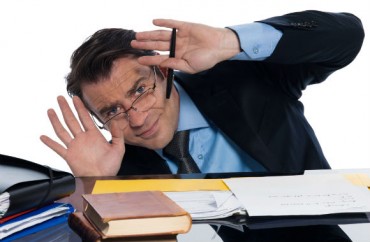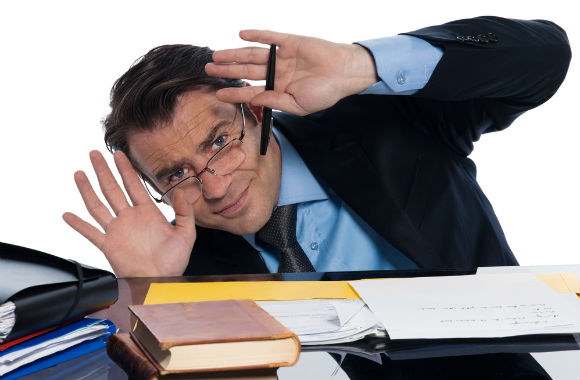 When Essex County College fired Lisa Durden, an adjunct professor who mocked white people on national TV because they objected to racially exclusive gatherings, it gave a novel rationale:
She created an unsafe space on campus.
President Anthony Munroe, who like Durden is black, had been on the job for three weeks when Durden gave an over-the-top performance on Tucker Carlson Tonight. She said white people were "angry" they couldn't use their "white privilege card" to get into a black-only Black Lives Matter event.
Munroe leads a community college in a majority-black city, and he's credited as a "turnaround expert." Essex's previous president – another black woman – is suing the college for firing her last year, claiming it was retaliation for her discovering "financial irregularities." Essex is also fighting with the county. The school's accreditation is "tenuous," NJ.com reported when Munroe was named president.
The last thing this besieged college needs, Munroe was probably thinking, is a loudmouth professor who can dig us in an even deeper hole.
MORE: Cal State LA offers segregated housing for black students
So he released a crafty video statement explaining why the never-named Durden was standing in the way of the school's "commitment to sustaining a diverse learning community":
The College was immediately inundated with feedback from students, faculty and prospective students and their families expressing frustration, concern and even fear that the views expressed by a College employee (with influence over students) would negatively impact their experience on the campus. …

I fully believe that institutions of higher learning must provide a safe space for students to explore, discuss and debate, not only academic philosophies, but the harder issues related to living harmoniously and growing together in our communities and as a country. As the Rev. Dr. Martin Luther King wrote, "The function of education is to teach one to think intensively and to think critically. Intelligence plus character – that is the goal of true education." The character of this institution mandates that we embrace diversity, inclusion, and unity. Racism cannot be fought with more racism.
MORE: College fires professor who championed blacks-only event
Safe space! Durden was violating a safe space by sharing her (inelegantly expressed) view that the fellowship of black people as black people is important. Freedom of association isn't just for Harvard final clubs.
Turnaround artist Munroe said students need to be shielded from controversial ideas so they can have debates! They must be protected from "racism" (hearing a racially polarizing idea)! We can fire anyone who makes students uncomfortable! It's what Dr. King would want!
The funny thing is Munroe sounds exactly like (white) Northwestern University President Morton Schapiro, who has unabashedly defended safe spaces.
The only difference? Schapiro said black students need the safe space of eating lunch together without the presence of whites, who might force "uncomfortable learning" on the black students.
Two college presidents, two defenses of safe spaces, two drastically different conceptions of safe spaces.
First Amendment lawyer Ken White, who blogs at Popehat, lets his sarcasm create an unsafe space for academics who are surprised their favorite tools of censorship can be turned on their own speech so quickly:
There are many very stupid ideas about free speech in academia. Perhaps the stupidest is this: free speech is a legal norm used to protect the powerful at the expense of the powerless, but exceptions to free speech will benefit the powerless. Nobody with a passing knowledge of the history of free speech takes this seriously. …

Nobody realized this could happen, unless you count everyone who isn't a moron or a dogma-blind partisan. Exceptions to free speech — like exceptions to rights in general — are applied disproportionately by the powerful against the less powerful. That's the way the system works. Expecting other results is idiotic.

Vapid orthodox censorious hordes who have been pushing for the ouster and marginalization of conservative voices on campus: go back and rethink your life.
MORE: Northwestern University president defends safe spaces
It's also not time for conservatives to crow that leftists are getting their just desserts, White warns, and I agree.
It's entirely possible that academic leftists will become the primary target of this defense of safe spaces, simply because they dominate higher ed already and they have little to no filter when it comes to spouting off their opinions, given the bubble they live in.
Right-leaning faculty, by contrast, have to stay in the closet until they get tenure, and even with tenure they can be effectively harassed out of the academy.
But in the event that the academy does become friendlier to conservatives, they certainly don't want to give clever censors like Munroe the authority to define what ideas will promote "debate" – and the power to cite student "concerns" as a reason to exclude their views.
MORE: Bisexual Latino prof chased out for being too conservative
Like The College Fix on Facebook / Follow us on Twitter
IMAGE: ostill/Shutterstock