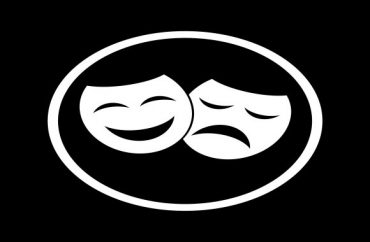 A college theater production at Central Washington University has perturbed some students due to white actors being cast in the roles of Asian characters.
According to the Daily Record, the play "Monkey: His Magic Journey to the West" is an adaptation of the 16th century Chinese novel His-yu Chi (The Journey to the West) centering on a Buddhist monk's sojourn to India and "his adventures in bringing sacred Buddhist writings back to China."
Students Nathaniel Hikaru Addison and Thao Luu organized a protest against the play this past Thursday due to its "casting [of] white actors as Asian characters, as well as concerns about other aspects of the play being culturally insensitive."
"They were using derogatory slurs that are historical — the equivalent of the N-word for the Chinese," Addison complained, noting that he "was assured" the production would be culturally sensitive.
He said he also felt "the production got lazy as time went on," and that "the final product included mixing Japanese, Korean and Chinese culture in a historically inaccurate way."
Plays at the CWU theater department are chosen about 18 months in advance, and department chair Scott Robinson said the department uses "blind casting" to choose actors for its productions.

"We have a process that goes through that would be appropriate for our student learning outcomes on multiple levels," Robinson said. "We're not actually looking for any kind of ethnic kind of group when we cast. For example, it wouldn't be uncommon for a department with blind casting to cast an Asian person as Hamlet, even though it was an English show."

Addison again said this process is just lazy, and that there is no difference between casting a white actor as an Asian character and casting a white actor as an African-American character.

MORE: U. Utah drafts 'color-conscious' casting policy for its theater department

"They did not engage," Addison said. "They did not try to get anybody from the Chinese community here on campus." …

Addison said the Central theater department is a very white space, and this isn't the first time he's seen white washing in a production.

"Every time I talk about racism in this department, I get invalidated," Addison said. "No one wants to listen to me. I have been speaking out about this for the past three years — this has not been the first time that this institution has brownfaced — they have cast white people to play an Afghan."
Luu noted some recent examples of the "long history" of so-called "white washing" in American theater and film such as Ghost in the Shell (Scarlett Johansson), The Great Wall (Matt Damon) and Dr. Strange (Tilda Swinton).
Would Luu then consider, for example, the castings of Nick Fury (Samuel L. Jackson), Heimdall (Idris Elba in Thor), and Johnny Storm (Michael B. Jordan in Fantastic Four) to be a sort of … "reparations" for this sordid theatrical practice?
What about Netflix's new "Iron Fist"? Despite many calling for a switch from its original white protagonist to an Asian lead, execs decided to go with the source material. The bean counters griped this was a blown "representation" opportunity; however, others pointed out that casting an Asian as the kung fu superhero would lead to charges of stereotyping.
MORE: Minnesota HS band: We're only buying music by composers of color
MORE: Female, 'gender nonbinary' students continue to protest Yale all-male a cappella group
Like The College Fix on Facebook / Follow us on Twitter
IMAGE: Shutterstock, marvelousRoland/Flickr