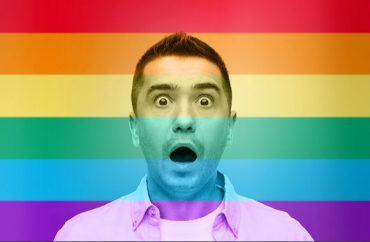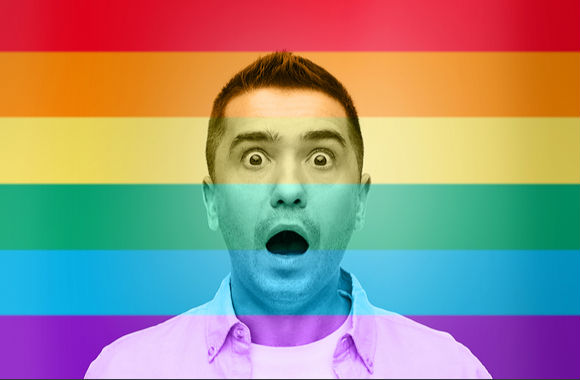 School offers students space to explore 'gender and sexual orientation' issues
Georgetown University, one of the nation's preeminent Catholic institutions of higher learning, next year will feature a "Living Learning Community" focused on "gender and sexuality."
The Living Learning Community, or LLC—an arrangement at Georgetown where "like-minded individuals can share and deepen their passions through social, educational, and reflective activities"—was proposed by Grace Smith, a co-chair of the school's Student Association's LGBTQ+ Advocacy and Policy coalition, according to the student newspaper The Hoya.
"This is a major and unprecedented accomplishment for a Catholic university," Smith told The Hoya. "It makes a profound and radical statement that religion does not have to be mutually exclusive with the freedom to understand, challenge, and grow through and with expressions of and reflection on gender and sexuality. It says: come as you are; be who you are; love how you do; and we'll make a home for you."
The Catechism of the Catholic Church holds that any sexual activity that is non-heterosexual and outside of marriage is a grave sin.
Chad Gasman (COL '20), president of the LGBTQ advocacy group GUPride and a coordinator for the LLC, said that, in addition to providing a student-led space as a resource for queer students, this LLC will also ease the housing process for LGBTQ students.

"For trans students especially, housing is a very difficult and stressful process," Gasman wrote in an email to The Hoya. "I know I spent many nights sleeplessly trying to figure out where to live that was going to get me both an accepting roommate and also an accepting floor community, and having an assurance that a floor on campus is not only geared towards queer and trans issues, but is going to be heavily, if not entirely, filled with fellow queer and trans students is undoubtedly a load off trans students' minds when housing selection rolls around."

Gasman added, "What this means for the LGBTQ campus community is, in so many words, an assurance of safety and comfortability."

The LLC's approval has drawn media criticism, particularly from religious and conservative circles. Washington Times columnist Cheryl Chumley wrote that the LLC would "water down the gender definitions even further" while "ratcheting confusions and political correctness and fears to speak truthfully about the role of biology and God in determining sex."

The Office of Residential Living rejected the Crossroads LLC proposal last year. In an April 2017 interview with The Hoya, Smith, who helped author the initial proposal, said she believed the university perceived the LLC as part of a "much larger fight over how Georgetown wants to live its Catholic values and what those Catholic values are."
Smith claimed that Georgetown University must adhere to "a holistic commitment to making residential spaces inclusive — from all-gender bathrooms on every single hall to a housing selection process that is grounded in choice and not policy."
MORE: Top-ranked university for LGBTQ students now lets them self-segregate in their own dorm
IMAGE: Syda Productions / Shutterstock.com
Like The College Fix on Facebook / Follow us on Twitter