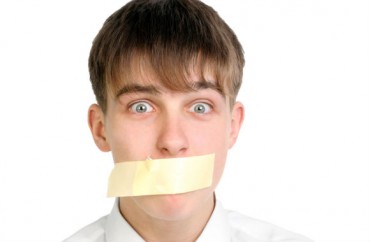 A gender inclusive language "resource" posted on the University of Dayton's website recommends avoiding the terms "husband/wife" and instead use the words "spouse, partner, significant other."
That suggestion is one of about two dozen included on the resource webpage, located in the campus Women's Center's section of the Catholic university's website.
The inclusive language webpage recommends against using words and terms that include "man" and "women" and suggests individuals use gender neutral terms as an alternative.
Some of the terms the webpage says to avoid include common man, chairwoman/man and man hours. Instead of using those three terms, the guide suggests using the terms common person, chairperson/chair and staff hours/personnel hours.
Other terms listed on the webpage include layman, gentleman's agreement, middleman and man-made.
Additionally, the inclusive language list recommends using gender neutral terms when it comes to describing individuals' professions.
"Generic occupational titles like administrator, doctor, lawyer, nurse and secretary apply to both men and women. It is easier to see that these jobs can be done by a person of any gender when using gender inclusive or gender neutral language," the guide states.
It also recommends using custodial staff instead of maintenance man or cleaning lady, representative or legislator rather than congressman or congresswoman, and postal worker/mail carrier instead of the term mailman.
In a statement provided to The College Fix, the University of Dayton said the webpage is simply a resource that has been provided on its website for several years. The statement also emphasized the university's Catholic affiliation and its mission in providing an inclusive environment.
"The gender inclusive language is an educational resource — it is neither a guide nor an advisory nor does it represent University of Dayton or Women's Center policy — and has been posted on the website for at least three years," the statement said. "It is an educational resource geared to assist those who prefer to use gender inclusive language as well as those who wish to avoid assuming the gender of an individual being discussed."
When asked about the gender inclusive language list, Dayton student John Gomez told The College Fix in an email that he appreciates the university's commitment to inclusivity and said most students don't believe political correctness is the way to achieve that mission.
"Thankfully, I don't think anyone on campus has even seen this list before (I know I haven't). Likewise, I don't believe there is a rampant or even prominent PC culture on the University of Dayton's campus," said Gomez, president of the campus College Republicans.
The University of Dayton is hardly the first college to provide a resource on inclusive language to its students. A language guide compiled at the University of North Carolina recommends not using words like "policeman" and other "man-made" words. The University of Michigan previously spent $16,000 on an inclusive language campaign. And last year the University of Illinois at Chicago held a two-day "Words Matter!" workshop.
MORE: The latest term deemed offensive by college administrators — 'last name'
IMAGE: Sabphoto/Shutterstock
Like The College Fix on Facebook / Follow us on Twitter