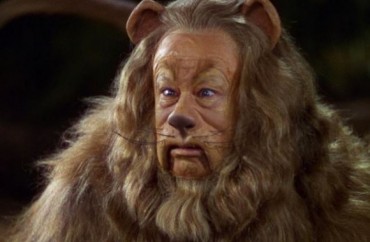 College presidents across the nation apparently need a Parenting 101 class, because they're capitulating to protesting students like frustrated mothers handing tantrum-throwing children a lollipop to shut them up.
The College Fix has rounded up the most egregious examples from the last month, which show that those who lead America's institutions of higher learning are letting the students in their charge call the shots.
The Ringleader
The University of Missouri in October announced a new mandatory diversity class. But that did absolutely nothing to stem the tide of madness that seized the University of Missouri throughout November, when students reacted to isolated instances of racism on and near campus by calling for the resignation of Mizzou President Tim Wolfe. What was Wolfe's crime? In the eyes of disgruntled student activists, he did not respond with enough empathy and contrition. To many, it seemed like a stretch and an overreaction to call for Wolfe's head. But Wolfe obliged, and by caving he set a precedent of administrators succumbing to ridiculous demands and encouraged the madness to spread to campuses across America.
The Yale Man-Child
Students at Yale began their own crusade for inclusion and safe spaces after the Mizzou protests garnered national headlines. This included a viral video of a Yale student screaming her head off at a campus administrator, a confrontation over "offensive" Halloween costumes. Instead of telling the students to grow up, that they attend one of the most elite colleges in the nation and must learn to handle ideas they don't like, Yale President Peter Salovey responded by giving the leftist students exactly what they wanted, green lighting a parade of diversity efforts that includes $50 million to prioritize hiring professors of color.
Not to be outdone, the Yale med school dean recently promised to hire a chief diversity officer, create a bias reporting program, and reform the school's "oppressive" curriculum.
RELATED: Meet the campus leaders who've stood up to bullies and special snowflakes
Princeton Pansy
The feeding frenzy continued when administrators at another Ivy League school, Princeton, were given demands to remove all namesakes of Woodrow Wilson from campus because of the Democratic president's legacy of racism. Princeton President Christopher Eisgruber agreed a mural of the 28th president should be removed from a campus dining hall and pledged to pursue the demand to develop racially segregated housing for black students.
Claremont Cowards
At the Claremont Colleges, a consortium of five undergraduate liberal arts campuses in Southern California, its presidents are quick to lick the wounds of their perpetually aggrieved students. Claremont McKenna's Mary Spellman, dean of students, resigned mere days after students freaked over her choice of words in an email to a "marginalized" student she was actually trying to console. Pomona College President David Oxtoby also reportedly signed off on a long list of student demands, but so far has remained silent on what he promised his brood.
Brown's Bribe
Brown University is seeing Princeton's $50 million and raising it another $50 million. Yes, Brown University is willing to pay $100 million in response to the alleged pain, anger and frustration black students claim they confront daily at the elite Ivy League institution. President Christina Paxson recently announced the spending plans in a whopping 19-page proposal that includes "giving more financial support to low-income students; doubling faculty from historically underrepresented groups over ten years; and expanding the institution's scholarly focus on race, ethnicity, and social justice," the Atlantic reports.
Towson's Timid Tiger
Towson University, a public university in Baltimore County, Maryland, saw interim President Timothy Chandler practically lick the bootstraps of the student subordinates who occupied his office, calling their protest "terrific work." Their mascot is a tiger, but the president acted like a cowardly lion. He signed off on their demands, including increasing the number of tenure track black faculty by 10 percent over the next three years and mandatory campus "cultural competency" meetings.
Georgetown's Penance
Catholic universities are far from immune to these protests. And at Georgetown, its leaders are also all too willing to airbrush history for the sake of students' hurt feelings. Georgetown University President John J. DeGioia agreed to rename two campus buildings that reflect the school's ties to slavery, ironically stating in the same breath that "as a university, we are a place where conversations are convened and dialogue is encouraged, even on topics that may be difficult."
Capilouto Capitulates
University of Kentucky President Eli Capilouto recently agreed to students' demands to "cover a campus mural from 1934 that shows scenes from state history, including black workers in a tobacco field and a Native American with a tomahawk." Nevermind that in 2006, after the student government voted to get rid of the mural, the campus president at the time swatted down students' concerns, saying the work "was an important historical and artistic artifact."
Ithaca's Issues
Ithaca College President Tom Rochon in late October signed off on a massive diversity plan that includes mandatory sensitivity training, creating a "safe space" for multicultural students, and efforts to hire more minorities. Too bad it did him no good. The plan was met with a collective shrug as students throughout November continued to demand his head on a platter.
It's a fitting lesson for all the college presidents with pending "demands" sitting on their desks. Agreeing to tantrum-throwing children only ensures one thing – that they've learned how to get their way.
RELATED: Meet the campus leaders who've stood up to bullies and special snowflakes
Like The College Fix on Facebook / Follow us on Twitter
IMAGE: Shutterstock