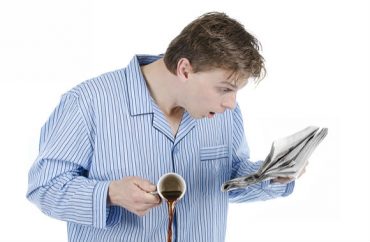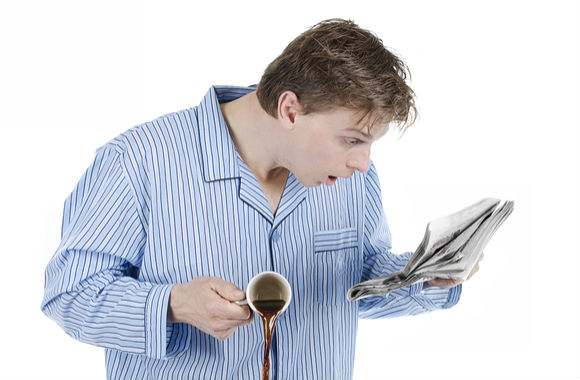 UPDATED
Legal protections on the rise, but revenue is plummeting
Official student newspapers occasionally face threats to their funding in response to their editorial choices.
The highest profile example in recent years came from Wesleyan University, whose student government voted to chop the budget for the Argus in 2015 after it ran an op-ed critical of the Black Lives Matter movement.
After the paper raised private funds to cover the shortfall, the government took more money from the Argus.
Similar conflicts have led many student newspapers to dump their official ties and publish independently, but economic pressures have threatened their ability to stay independent.
When Southern Methodist University's financially struggling Daily Campus announced it would return to university control after 88 years of independence, an independent student newsroom a thousand miles away was roused to action.
The editors of the University of Florida's Alligator launched a movement they dubbed #SaveStudentNewsrooms, intended to encourage independent student media to advocate for themselves and highlight their importance to their communities.
But they also want to support official student papers as they contend with the censorship threats that come with university funding.
"The main goal in general is to support student newsrooms in any capacity they need it," Alligator Managing Editor Jimena Tavel told The College Fix in a conference call with fellow editors. "Some publications are affiliated with their university, and we're advocating for them to maintain editorial independence."
But one conservative student paper told The Fix he thought the movement had "failed" to include alternative student media and wrongly portrayed the source of the threats.
MORE: Argus loses funding – again – following op-ed critical of BLM
I remember one time the CSU administration wouldn't give me a straight answer, or an interview with the system president, regarding proposed CSU-Pueblo layoffs so I had to march up to a mic at a campus-wide forum and ask in front of an auditorium of people. #SaveStudentNewsrooms https://t.co/xZim9Wesr8

— Kara Mason (@karanormal) April 19, 2018
'They could be afraid of doing stories that expose corruption'
Following the New Voices movement of recent years, which helped push through legislation in several states to protect student journalists from censorship and retaliation, the #SaveStudentNewsrooms movement focuses on the financial challenges of independence.
Last week's Alligator editorial said the end of an independent Daily Campus showed that student journalists "cannot wait another year to strategize" on how to stay solvent.
"The conversation on helping student-run publications survive needs to continue over the years" even if legal obstacles to editorial independence are removed, the editors wrote.
"We can't expect funding to drop from the sky or people to decry censorship" if student newsrooms don't remind their readers of the increasingly crucial role that student media play as "professional newsrooms shrink" and "throw up paywalls," the editorial said.
After the editorial announced the movement, Editor-in-Chief Melissa Gomez sent a series of tweets to bring attention to student newsrooms and the necessity of independent funding. They were retweeted hundreds of times, and the nascent #SaveStudentNewsrooms movement gained a sizable Twitter following,
1/ Thread: Hello. I'm the editor-in-chief of @The Alligator. Since January, we've put together a paper three nights a week while providing daily content for our website. We worked through the weekend for March For Our Lives coverage. We sent someone to D.C. We made a podcast. pic.twitter.com/snuGNuElyT

— Melissa Gomez (@MelissaGomez004) April 16, 2018
4/ Student newsrooms are struggling to survive; they are hemorrhaging money. In some cases, they are punished for doing their job. So we need to start talking about advocating for student journalism. We need to find a way to #SaveStudentNewsrooms.

— Melissa Gomez (@MelissaGomez004) April 16, 2018
MORE: Argus sets up donation page after censorship-driven budget move
One of the biggest goals of the movement is "getting donations to student newsrooms," Tavel told The Fix.
More than five dozen publications have joined the movement with the goal of showing audiences the hidden problems that occur when publications are funded by their university.
"We know that some papers have really good relationships with their universities and they are able to maintain a lot of editorial independence," Gomez said on the call with Tavel and Caitlin Ostroff, managing editor:
But we are concerned with the ones that feel they have to self-censor themselves, because if they report on their student government and they get funding from their student government, they could be afraid of doing stories that expose corruption – they could lose funding.
The Alligator sent a survey to the participating newsrooms to get a sense of how problematic censorship issues were. "An overwhelming majority from the survey say that they have in some capacity experienced censorship from their university," said Ostroff.
MORE: Sharia op-ed provokes student government censure vote
Typically, @TheBattOnline's #Muster edition focuses on the tradition of answering #Here for our fallen Aggies. Today, they included Barbara Bush's death & Muster. Shout out to @AggieNetwork for the ad that made the extra space possible. #SaveStudentNewsrooms pic.twitter.com/j8peT2k7F0

— Douglas Pils (@DouglasPils) April 20, 2018
'Day of Action' to highlight struggling newsrooms
It's not surprising that the Alligator took up this mantle. Not only does the longtime head of the Student Press Law Center, Frank LoMonte, teach journalism at the University of Florida now, but the Alligator's own independence dates to the 1970s.
"We tried to publish a list of places where students could get abortions and the administration didn't allow the editor-in-chief and the editorial staff to do it, so we moved out of campus and essentially became a nonprofit," Tavel said. "Hopefully we never go back to the university."
With university funding comes "financial power over you, which can affect public records, class size and staff pay," said Ostroff.
The Alligator is planning to host a Day of Action on Wednesday to bring more attention to the issue and particularly those newsrooms that are desperate for funding.
Participating newsrooms and journalists will also publish an influx of editorials and testimonials on the importance of editorial independence.
82 years ago, student government deposed Daily Bruin's editor in chief, and chaos ensued https://t.co/Aw7Hh3xmTT pic.twitter.com/af0cYc85vm

— Daily Bruin (@dailybruin) April 20, 2018
"We'll be circulating things to encourage people to donate to student publications who can receive donations online," Ostroff said.
The #SaveStudentNewsrooms website includes participating newsrooms, editorials and testimonials from student publications, and it goes over the importance of the campaign.
The intention is the "centralize all of the information" for both publications and curious visitors who find the movement through the hashtag, according to Ostroff: "We need one place to anchor this all down."
Testimonials from journalists share their experiences with censorship or lack of funding.
"I learned the hard work and responsibility that goes into publishing a paper weekly and how to be a leader in the newsroom," wrote Rocio Hernandez, who served on the University of Nevada-Reno's Sagebrush. "But since I was paying for my education on my own without help from my parents, I couldn't stay on staff beyond two years. We just weren't getting paid enough for it to continue being worth it for me."
This is so great:
The staff at @NevadaSagebrush gathered their troops and took a photo as part of #SaveStudentNewsrooms.
Read their editorial here: https://t.co/i8mWMXQYAM pic.twitter.com/JBvVC55BwH

— Melissa Gomez (@MelissaGomez004) April 18, 2018
The Fix asked three conservative student papers for their perspectives on the movement.
Claremont Independent Editor-in-Chief Alec Sweet said his paper supports the movement to ensure editorial independence and serves as "an excellent model for independent student journalism."
In covering the five private colleges that make up Southern California's Claremont Consortium, the Independent is "extremely efficient and active in promoting stories over social media and the internet rather than print," Sweet wrote in a Twitter direct message:
With the rise of social media, journalism must adapt and so too must student journalism; I feel that many of the traditional student journalist outlets are reluctant to embrace any sort of change and are run in an inefficient manner considering changing technology and consumption habits.
He worries that #SaveStudentNewsrooms "is focused on only including mainstream student papers and not their alternative viewpoint counterparts," leaving "half" of the news uncovered and avoiding subjects "that might not fit their agenda."
Sweet also questioned what he perceived as the movement's focus on attacks from "the right wing," when it's actually "left-wing activists on campus who would rather not have their actions exposed."
By not including "student papers of all viewpoints," he said, the movement "has failed and can do a much better job of reaching out and including alternative student outlets."
The Michigan Review responded but has yet to answer specific questions, while the Wake Forest Review has not responded.
UPDATE: The Claremont Independent, a conservative student paper that covers the five-college Claremont Consortium, responded to Fix questions after this article was published. Its responses have been added.
MORE: Student paper says 'emotional injury' justifies censorship
IMAGE: Twin Design/Shutterstock
Like The College Fix on Facebook / Follow us on Twitter