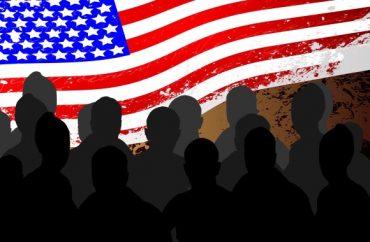 Syracuse University Chancellor Kent Syverud today "expressed support for undocumented students" but said the school "must comply with federal laws" in remarks addressing calls that SU become a so-called "sanctuary campus."
Last month, hundreds of Syracuse students engaged in a walkout and march in support of the concept.
In an email to the campus community, Syverud said it is against university policy to share immigration status unless required by law and called on several pockets of the university to work together to protect community members from "physical harm, discrimination and intimidation." He did not, however, explicitly say SU would be made a sanctuary campus. The chancellor said the university "simply cannot ignore federal laws."

On Nov. 17, Syverud had SU sign a letter expressing support for the Deferred Action for Childhood Arrivals, a policy that allows undocumented immigrants who entered the U.S. as children to at least temporarily avoid deportation.

In his email Wednesday, Syverud said he will be calling on the Division of Enrollment and the Student Experience, the Council on Diversity and Inclusion and the Department of Public Safety "to work together to ensure all members of our community are protected from physical harm, discrimination and intimidation." Those groups, he said, will also be tasked with establishing opportunities for dialogue and reflection among campus community members to promote a diverse and inclusive campus.
Syverud's remarks appear in stark contrast to those of, for example, University of California President Janet Napolitano who will advise "system leaders" and campus police to "protect and defend students in the country illegally."
MORE: Columbia to become 'sanctuary' campus, fund illegals' educations
MORE: UCSB profs propose 'sanctuary faculty' to help students cope with 'hateful' speech
MORE: Ivy League students, faculty demand campuses become sanctuary campuses
Like The College Fix on Facebook / Follow us on Twitter