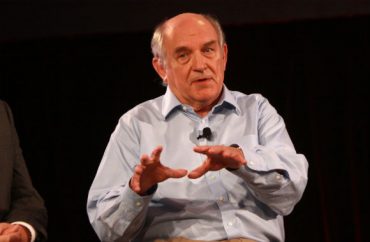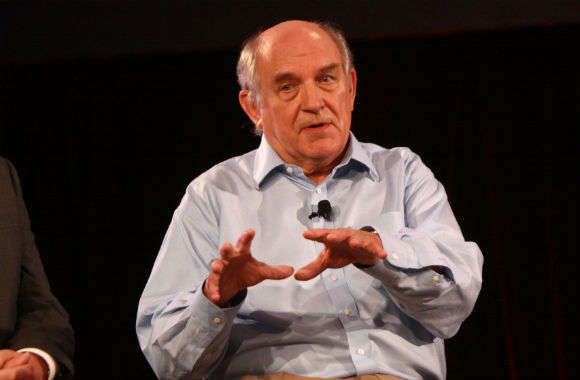 Charles Murray will speak at Notre Dame on March 28 at the invitation of the Constitutional Studies Program.
Continuing to hold this event (which has been scheduled for months) in the wake of violent protests at Middlebury College against Murray may surprise those in the Notre Dame community and beyond. There have already been rumblings about a protest and some faculty members have implored the organizers of the event to rescind the invitation.
But it is precisely because of what happened at Middlebury that this invitation must stand.
Based on the content of the protests, Middlebury students and community members seemed to take issue with the argument from Murray's 1980 book "The Bell Curve" that group differences in IQ (i.e. between people of different races) may be attributable to genetics. Thus, they shouted him down as a racist, white-supremacist, sexist and homophobe.
The point of this piece is not to convince my fellow students at Notre Dame and across the nation that Dr. Murray does or does not conform to these labels. My goal is to encourage you to listen respectfully and then make your own determination as to the faults or merits of his arguments. It is only by allowing his talk to occur without disruptive protest that this becomes possible.
It is also crucial that we read Murray's scholarship (and all those with whom we think we have pointed disagreement) attentively. Many Middlebury protesters admitted that they had not read Murray's works before choosing to protest, which only perpetuated misinformation. For instance, labeling Murray a homophobe appears ridiculous when one knows he supported gay marriage far before it was fashionable to do so.
The events of the last few weeks suggest that we may be reaching a tipping point on college campuses with regard to free speech. What began several years ago with dis-invitations and protests of "controversial" commencement speakers has evolved into the more recent phenomenon of students forcibly shutting down campus events they find objectionable.
Interestingly, the protests are not limited to speakers on any one side of the political spectrum. Murray, in fact, is a self-described libertarian and social liberal. The unrest is driven by ad-hominem attacks often derived from misconceptions about the speakers they target.
Tolerance and inclusion are the watchwords and standard-bearers of academia's modern crusade, however recent student protests prove these ideals ring hollow when applied to free speech and intellectual diversity.
It is crucial that our university communities are able to distinguish between tolerating differing opinions, i.e. allowing them all to be heard, and validating opinions, i.e. agreeing (or not) with the merit of the speaker's argument. Merely providing someone with a forum to present his or her views does not confirm them as true. We are only able to make objective determinations of value after ideas have been freely exchanged. When protests overtake an event and prohibit the invited guest from actually speaking, this opportunity is ruined. Moreover, allowing violence to quash the free exchange of ideas gives the most vocal dissenters power to decide what ideas everyone should hear.
In one of the most eloquent defenses for the free exchange of ideas, John Stuart Mill writes that those who prohibit the free exchange of ideas improperly cast themselves as infallible. In On Liberty, he writes, "it is not the feeling sure of a doctrine (be it what it may) which I call an assumption of infallibility. It is the undertaking to decide that question for others, without allowing them to hear what can be said on the contrary side."
By refusing to tolerate Charles Murray, students at Middlebury hampered their own intellectual development and deprived themselves of the opportunity to challenge Dr. Murray's arguments on their merit. I challenge my own university to do better.
At Notre Dame, Murray will not be speaking on "The Bell Curve," but rather on his recent work "Coming Apart," which examines the fragmentation of communities by socio-economic status. He explores the segregation of American societies based on class and educational attainment to suggest that what makes our nation exceptional — civic association among all citizens — is declining.
We must be prepared to confront a world of unfriendly ideas when we leave campus, especially those of us who are graduating in May. When a right to free speech exists, opinions will necessarily be promulgated that we believe incorrect or find offensive. This university education which we are blessed to receive should enable us to respond with informed, reasoned positions of our own rather than suppressing those with whom we disagree.
I fervently hope that Notre Dame will display the same respect to Charles Murray that I know its students, faculty and staff espouse on a daily basis to one another.
Kate Hardiman is a senior at the University of Notre Dame majoring in the Program of Liberal Studies and a fellow of the Constitutional Studies Department's Tocqueville Program for Inquiry into Religion and Public Life.
IMAGE: Gage Skidmore/Flickr
MORE: Professor at conservative speaker's talk attacked by protesters, put in hospital
MORE: Smaller turnout at Charles Murray lecture makes students suspect critics 'snapped up' tickets
Like The College Fix on Facebook / Follow us on Twitter