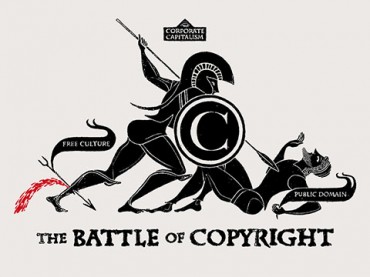 Less shallow than RateMyProfessors.com – but not necessarily legal everywhere
A University of Buffalo student wants to take on RateMyProfessors.com and other websites that help students identify which classes they want to take, by giving them a more in-depth look at the course material.
The problem: Copyright law might hamper his efforts.
Bryan Krajewski created SyllabusRate.com in December 2013 because of his own indecisiveness in college.
"I was a student who never knew which class or professor I should take," Krajewski said in an email to The College Fix.
"Just because one student likes a professor doesn't mean another student will as well," said the junior business major. "So every semester I found myself adding and dropping classes the first week of school based on the syllabus that I received on the first day of classes."
The site works by enabling users – students, professors or anyone else – to upload syllabi. Users must identify their school when creating an account.
Although the site covers colleges in the United States and Canada, it has several gaps. It's advertising for paid reps through its Twitter feed, which has 105,000 followers.
Students can search for their university's name to rate a professor, comment on courses and upload a syllabus.
SyllabusRate.com has thousands of viewers each day "and continues to grow," Krajewski said, though its popular Twitter feed doesn't have much content that actually concerns SyllabusRate – many posts are either funny pictures or plugs for the site's advertisers.
To post a syllabus, users must upload a Word or PDF document, name the section, professor and time of year the class was offered, and rate the class.
Krajewski doesn't think much of his better-known competition.
"There's a lot of ambiguity in sites like Rate My Professor[s], as well as immaturity and slander to professors as people," he told The Fix. His site, by contrast, helps students "decide whether the class is a good fit for them or not."
Krajewski told The Auburn Citizen last year that his site's ratings system is specifically designed to rate "the class and syllabus instead of rating the professor as a person."
RateMyProfessors.com reviews have come under fire just this month. George Mason University student Avery Powell wrote in USA Today College that students tend to view female professors more negatively than males, based on a recent analysis of 14 million RateMyProfessors reviews.
Copyrighted or not?
Technically, users are supposed to get permission from their professors before uploading syllabi to SyllabusRate – "as a formality," as Krajewski put it.
"You further agree that Content you submit to the Service will not contain third party copyrighted material … unless you have permission from the rightful owner of the material or you are otherwise legally entitled to post the material and to grant SyllabusRate all of the license rights granted herein," the Terms of Service state.
Krajewski said he's not happy about that language, because the idea that syllabi can be copyrighted is "a large quantity of bologna."
Most professors "use templates to create their class syllabus and simply input their information into it, [so that] does not appear like something very creative and in no way should it be deemed intellectual property," he said.
But "we still have to abide by the law, and technically, we have to" include that language in the terms, Krajewski added.
SyllabusRate does have the ability to block uploads "if a professor or university requested for us to do so" ahead of time, Krajewski said, but in the site's year-plus history, no "disgruntled professors or colleges" have requested takedowns.
A mixed bag for court rulings
As SyllabusRate.com grows in popularity, it faces Krajewski's bologna scenario – will court rulings on syllabi and copyright slowly strangle its business?
So far, only one state – Missouri – has definitively concluded that syllabi are protected by copyright, in response to efforts to obtain them under state public-records laws.
Controversy arose in the past few years when the National Council on Teacher Quality began conducting research on the quality of professors across the nation.
When the University of Missouri denied the council's public-records request for syllabi in June 2012, the school claimed they weren't covered by the state's sunshine law and that turning over syllabi would violate its professors' intellectual property rights.
The council lost its lawsuit in two courts, which affirmed syllabi were protected by federal copyright law, and the Missouri Supreme Court denied the council's appeal.
"Our position is very clear that that's not actually how copyright works," Arthur McKee, managing director for the council, told The Fix in a phone interview.
McKee said that only when the council told the state it was "eager to analyze and evaluate the training of teachers" that "suddenly this argument was made, that syllabi are intellectual property and therefore can't be disclosed by use of open-record laws ."
Various organizations rallied behind the council's efforts to obtain syllabi because "the argument of the University of Missouri could be used by any government agency" to withhold public information and "prevent the press from serving as a necessary watchdog on government operations," he added.
John Fougere, chief communications officer for the University of Missouri System, did not respond to a Fix request for comment on the case.
Fougere earlier told the Columbia Daily Tribune that the school has "consistently maintained that respecting the rights of the faculty members who created the syllabi was extremely important."
Minnesota reached the opposite conclusion in 2013, with a district court and appeals court affirming that the council intended a "fair use" of the University of Minnesota syllabi, so it couldn't be withheld under federal copyright law.
And in a more ambiguous situation, the University of Wisconsin gave up its fight to protect syllabi from public disclosure.
It settled the council's lawsuit in December 2012, agreeing to pay $10,000 in attorney's fees, damages and costs, while providing syllabi for "core undergraduate education" courses taught in 2012, the Milwaukee Journal Sentinel reported.
As a result of that settlement, no Wisconsin court has ruled on whether syllabi are protected by copyright law in every circumstance.
College Fix reporter Courtney Such is a student at Furman University.
Like The College Fix on Facebook / Follow us on Twitter
IMAGES:  Christopher Dombres/Flickr, SyllabusRate.com, Bryan Krajewski/Twitter