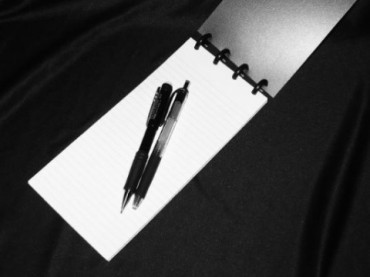 It's that time of year again.
No, not the start of spring semester. Summer internship application filing time!
Opportunities for professional growth abound for conservative- and libertarian-leaning undergrads and recent grads seeking to pursue careers in the media.
1) First and foremost, The College Fix is accepting applications for its 2016 paid summer journalism fellowships in Washington D.C. Each summer, The Fix sets up a group of talented and ambitious students and recent grads with internships at respected and influential news outlets inside the beltway.
Previous fellows have worked at National Review, Real Clear Politics, Daily Caller, The Hill, Reason Magazine, The Washington Examiner, USA Today and The Weekly Standard, to name a few. (To learn more about their experiences, go here.)
The paid internship will run for 10 weeks, beginning sometime in June. Click here for more information. Applications are due by Feb. 15.
RELATED: Meet The College Fix's Summer 2015 Washington D.C. journalism fellows
2) William F. Buckley Jr. Fellowship in Political Journalism at National Review
The name speaks for itself. It's a year-long fellowship starting this summer. It is a unique opportunity for a recent college graduate to work as writer with National Review magazine. Applications are due Feb. 1. For more information, click here.
3) The National Journalism Center is still going strong since its launch in 1977. The center continues to provide summer journalism internships in D.C. through its parent group, Young America's Foundation. Check it out.
4) Intercollegiate Studies Institute is also a great organization to land a journalism internship through. It offers both summer and year-long paid gigs for undergrads and recent grads seeking media careers. Deadline to apply is Jan. 31. Learn more.
Happy hunting!
Like The College Fix on Facebook / Follow us on Twitter