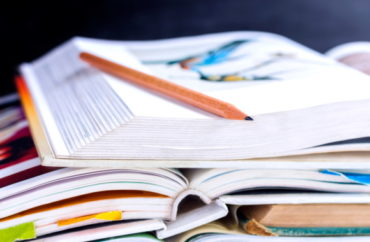 'The most common scientists featured in textbooks are white men'
Several science educators are calling for increased gender diversity representations in widely used science textbooks after they reviewed chemistry and biology textbooks and determined the books mostly cite male scientists.
Science educators Mona Becker and Melanie Nilsson, in their 2021 study "College Chemistry Textbooks Fail on Gender Representation," reviewed 10 current college-level general chemistry textbooks.
They found that a "male name appears on average every four pages of text, while a female name appears every 250 pages of text," adding they "speculate that male overrepresentation in chemistry textbooks reflects and perpetuates unconscious gender bias in STEMM."
The chemistry analysis came in the wake of a similar demographic review of biology textbooks undertaken by a group of science educators who found similar results.
Published in June of last year, the results found that "the most common scientists featured in textbooks are white men." The review had also looked at race.
That study did note, however, that the "proportion of women highlighted in textbooks has increased in lockstep with the proportion of women in the field, indicating that textbooks are matching a changing demographic landscape."
But the study's authors say it's not happening fast enough.
"Despite these gains, the scientists portrayed in textbooks are not representative of their target audience—the student population," it stated.
"Overall, very few scientists of colour were highlighted, and projections suggest it could take multiple centuries at current rates before we reach inclusive representation. We call upon textbook publishers to expand upon the scientists they highlight to reflect the diverse population of learners in biology."
Authors from both of the studies were interviewed by Chemical & Engineering News for an article published in April.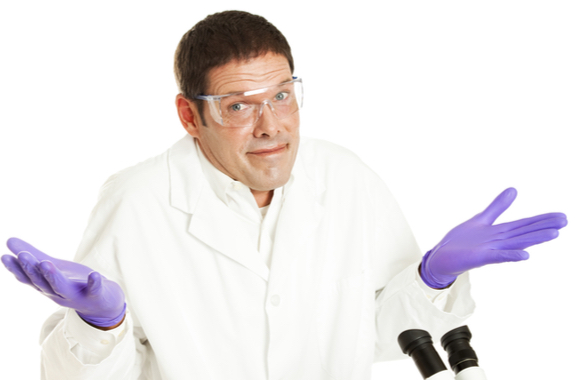 "I think the story line, if you look through these thousands of pages of text, is that women are undervalued. And that males, particularly White males, are the authority," Nilsson, an associate professor of chemistry at McDaniel College in Maryland, told C&EN.
And Nilsson's co-author, Westminster High School physics and chemistry instructor Mona Becker, said in some cases they found a decrease in female representation.
"I still shake my head sometimes in disbelief that one of the textbooks actually decreased the percent of women in it from their first edition to their most recent edition," she told C&EN.
They reported that, on average, "females were found to constitute 30% of images and 3% of the named science, technology, engineering, math, and medical (STEMM) professionals in the index."
STEMM stands for science, technology, engineering, math and medicine.
With regard to the research into biology textbooks, professor of biological sciences at Auburn University Cissy Ballen told C&EN the problem extends to race, too.
"[I]f you look at the intersection of race and gender, you really just see a large increase in [references to] White women over time," she said.
The C&EN article also cites another study that argues the lack of representative scientific role models has an "insidious" effect on a student's academic development.
"All students develop a science identity [a perception of oneself as a legitimate scientist] that is either approaching or avoiding science," states the 2018 study. "Some experiences are encouraging and reinforcing of a science-approach identity. … Other experiences may … discourage students from engaging in science, such as experiencing academic sexism, or poor fit with mentors, or feelings of frustration and self-efficacy in a makerspace learning environment."
Researchers have argued that when students lack personal representation in textbooks, their science identity fails to grow. And some studies have found that lower representation leads to lower test scores.
However, simply including more references to underrepresented groups won't cut it, according to some academics.
Daniel Domin, director of assessment, evaluation, and achievement at Dominican University, said that the solution is more complicated.
"When you start doing the research, you begin to realize some images are just laden with bias," said Domin in an April interview with C&EN.
So, stereotypes, tokenism, and "fragmentation biases" — presenting marginalized scientists on the side, apart from the main text — are all well-intentioned mistakes that should be avoided, he argued.
Attacks on textbooks gained steam in recent years
Academic books, especially from scientific disciplines, are increasingly being accused of exhibiting a subconscious gender bias.
A 2020 study found that gender distribution in the images of 11 physics textbooks was "not favorable" to women or racial minorities. In 2013, K-12 biology textbooks were singled out for "print and photographic biases" related to gender.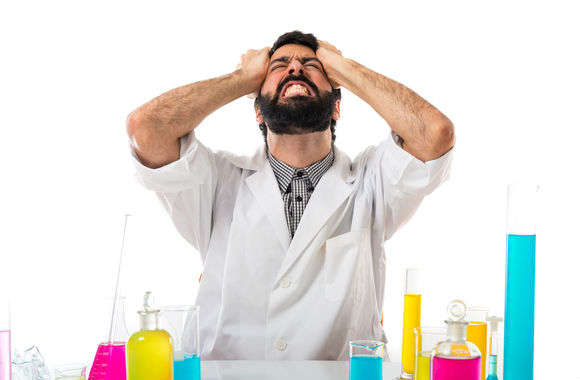 In short, the idea that science textbooks carry an insidious pro-white-male agenda is far from new.
But if the textbooks are failing, who is to blame?
Most researchers say it is up to the publisher — not the author or peer reviewers — to rectify current demographic disparities.
Ballen's study emphasized the culpability of publishing companies specifically, calling on "textbook publishers to expand upon the scientists they highlight to reflect the diverse population of learners in biology."
Even pro-diversity studies acknowledge, though, that much of the findings are counter-suggestive.
A 2012 study found whites are under-represented (compared with actual U.S. demographics) in physics textbooks; those books also showed women outnumbering men.
And in 2020, researchers found that references to Asian scientists in biology textbooks almost exactly reflect current Asian populations within the U.S. According to that study, "textbooks are matching a changing demographic landscape" [emphasis added].
However, the calls persist.
"It's 2021! Come on, you know we can do better than this," Becker told C&EN.
MORE: Diversity-minded academics: The sciences have a problem with 'whiteness'
MAIN IMAGE: Pong-photo9 / Shutterstock
Like The College Fix on Facebook / Follow us on Twitter