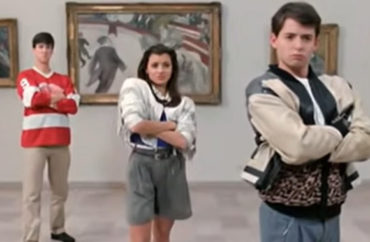 For the past six decades, the Chicago Art Institute's docent program has been a big hit. It has allowed volunteers, many of whom are retired and deeply interested in passing on their knowledge of the museum to future generations, to guide people through the exhibits.
But recently, the Institute found out the program has a problem: The guides are too white and too wealthy.
But on September 3, a letter went out telling the 82 active docents that their services are no longer needed. It wasn't a cost-saving move – they are volunteers, after all. It was because the Institute didn't believe they adequately represented the community the museum serves.
The museum also runs the School of the Art Institute of Chicago, and the so-called focus on "equity" could have come right off of a college campus.
For instance, the recommendation to can the docents was made by a Colorado-based consulting firm called The Equity Project, which claimed the volunteer program was inequitable because people of color had too many obstacles to join. For example, retired, wealthy, white women didn't have jobs to report to every day, and didn't have families to raise.
'Sometimes equity requires taking bold steps and actions,' Equity Project executive producer Monica Williams said following her group's report. 'You really have to dismantle and disrupt the systems that have been designed to hold some up and others out."
Williams' biography says her "life work" is to create "a culture of equity and inclusion within workplaces and communities through her leadership, action, and advocacy."
Inclusion, of course, unless you're a museum lover willing to donate your time to educate people.
The letter to the docents telling them of their firing said it would be creating a new program "in a way that allows community members of all income levels to participate, responds to issues of class and income equity, and does not require financial flexibility to participate."
So rather than reform the docent program to encourage more minority participation, the museum axed it altogether.
Exactly how this makes the museum any better is anyone's guess. Rather than have guides available to explain the artwork, now patrons will be left to imagine their own origin stories for the pieces and may leave not knowing anything about the artists that created the works.
Visitors will be left bewildered, like Cameron from Ferris Bueller's Day Off,  a Chicago Art Institute patron who was famously mystified by George Seurat's painting "A Sunday Afternoon on the Island of La Grande Jatte."
"There is an army of very highly skilled docents that are willing and ready and able to continue with arts education," said Gigi Vaffis, president of the docent council, in a radio interview.
"It was nearly a full-time job," Dietrich Klevorn, a docent since 2012, told The Wall Street Journal. "We had to spend a lot of time physically in the museum studying works of art, researching, putting tours together," she told the paper. "We had to be very comprehensive about everything as we talked with them, moving through the space."
Thus, in the name of "equity," the Chicago Art Institute has decided to punish the people who love it the most – those who prove it by dedicating their lives to showing it off for no pay. Clearly the museum's idea of equity is making everyone less educated about its history and exhibits.
ALERT: Check out our new Campus Cancel Culture Database!
IMAGE: YouTube
Like The College Fix on Facebook / Follow us on Twitter