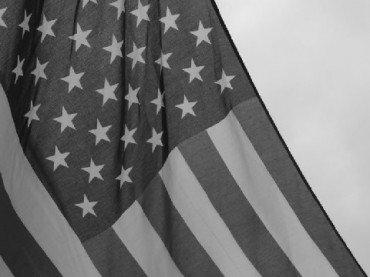 Loyola University Chicago's Stritch School of Medicine appears to be the first – and so far only – medical school in the country to openly admit illegal immigrants – and has seven such students currently enrolled, a campus official tells The College Fix.
Under Stritch's admission policy, illegal aliens who fall under Deferred Action for Childhood Arrivals status, also known as DACA and "DREAMers," are eligible to be admitted to the medical school.
DACA was created in 2012 when President Obama signed an executive order that stated, in effect, that illegal immigrant children who were brought to the United States before their 16th birthday, are currently no older than 31, and have completed a certain level of education or military service, can obtain work permits and Social Security numbers.
Stritch has taken advantage of the policy change and now allows DACA-classified students to apply for medical school. DACA students were first admitted this year as part of the Class of 2018. Seven students were accepted, a campus officials confirmed to The College Fix.
When asked to explain or elaborate on the policy, college officials referred The College Fix to its online documents that detail the program.
On its website, Stritch lays out three reasons for its new admissions policy, saying that admitting DACA students adheres to the university's "Jesuit & Catholic values," that it is in "the interests of the medical profession and medical education," and that "DACA status removes a long-standing barrier to securing a residency slot."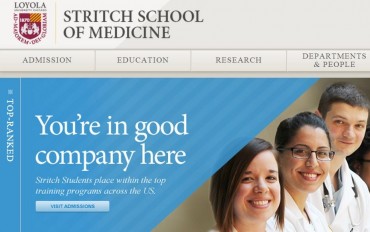 Loyola's student paper, The Phoenix, reported last year about the change in the medical school's admission policy.
"The Stritch School of Medicine has worked hard to establish itself as a place of diversity, according to [Dr. Linda Brubaker, dean and chief diversity officer of the Stritch School of Medicine]," the newspaper reported. "Brubaker and the rest of the staff feel that by being the first medical school in the country to admit DACA students they will continue to be at the forefront of diversity."
So far, Stritch appears to be the only medical school in the country to offer admission to DACA-status students. Mark Kuczewski, chair of Loyola's department of medical education, told Crain's Chicago Business that he is surprised no one else is following Loyola's lead.
"I am a little surprised that we're not hearing more interest within the state," he said.
But other schools, it seems, are more cautios with "Dreamers," perhaps because their DACA status is still temporary – and always will be until Congress addresses the immigration issue.
According to Darryl Pendleton of the University of Illinois at Chicago's College of Dentistry: "We only have limited spots, and if it looks as if the person is in a temporary status for whatever reason, it's probably better for everyone involved to err on the side of those individuals who do have a status who are trying to get into our program."
With the Class of 2018 already enrolled and started on their education, it remains to be seen whether the number of Dreamer applicants and students will grow, or if other schools will open their doors to "Dreamers."
College Fix reporter Dominic Lynch is a student at Loyola University Chicago.
Like The College Fix on Facebook / Follow us on Twitter