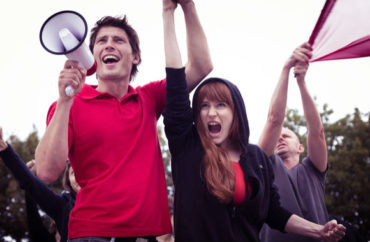 Over 30,000 teachers in the Chicago Public Schools plan to go on strike October 17 if they can't negotiate a contract with the district, the city's teachers union said.
According to CNN.com, teachers want smaller class sizes along with more nurses, social workers, and bilingual educators. This is what "students deserve," said special education teacher Linda Perales.
Since Chicago is, and has been, run by progressive Democrats for years now, it's likely the district doesn't have the funds to fully agree to the teachers' wishes. As it is, the city's response to union concerns seems generous: a 16% raise and the addition of 200 social workers and 250 nurses over five years.
The teachers union set the strike deadline after 94% of its members voted last week to authorize a strike, it said. …

School and city officials have sent proposals to the union, [Mayor Lori] Lightfoot said at a news conference Thursday morning, but the union hasn't responded.

"There's a lot that needs to be done and we can get it done," Lightfoot said. "But they need to come to the table with written, substantive proposals to respond to the offers that we have put on the table."

The city's first priority, she said, is the safety of the district's 360,000 students, many of whom depend on the schools for breakfast and lunch. "We want to make sure that their ability to get healthy food on a daily basis is not interrupted," she said.

In the event of a strike, classes will stop. But many CPS buildings will remain open for any students who need "a safe place to go," Lightfoot and CPS officials said in a statement.
Chicago Teachers Union President Jesse Sharkey said he expects Lightfoot "to keep [her campaign] promises and to put those commitments in writing."
MORE: Teachers union strikes are all about teachers — not students
IMAGE: Photographee.eu / Shutterstock.com
Like The College Fix on Facebook / Follow us on Twitter