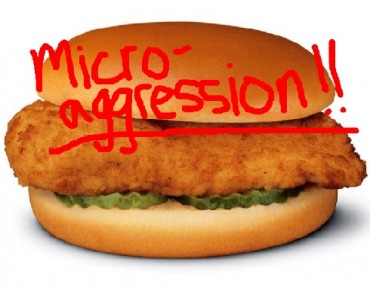 At Johns Hopkins University this week, capitalism was trumped by political correctness.
The Student Government Association there approved a resolution that called on administrators to put to a halt any discussions or plans to bring a Chick-fil-A to campus, citing the company's support of traditional marriage and saying the restaurant, if allowed at Johns Hopkins, would be a campus "microaggression."
The vote was spurred by the recent start of construction on a large, mixed-use development at Johns Hopkins, where a majority of student government members do not want Chick-fil-A brought in as a tenant despite many requests from students.
"The SGA does not support the proposal of a Chick-fil-A, in a current or future sense, particularly on any location that is central to student life," states the resolution passed by the student government, which noted "visiting prospective and current students, staff, faculty, and other visitors who are members of the LGBTQ+ community or are allies would be subjected to the microaggression of supporting current or future Chick-fil-A development plans."
Although student government leaders have disputed that their decision amounts to a "ban" on the business coming to campus, one Johns Hopkins student who has followed this situation closely told The College Fix their decision is the "nail in the coffin."
That student, junior Andrew Guernsey, president of Johns Hopkins University Voice for Life, wrote about the recent decision on National Review, stating: "The JHU student government's vote this week to ban any hypothetical future Chick-fil-A outlet from campus because of the company owner's support for traditional marriage … sends a clear message that students who disagree with liberal orthodoxy are not welcome on the Hopkins campus."
According to a statement released Wednesday by the student government, the resolution's aim is "to encourage the administration to seek alternative chicken vendors before Chick-Fil-A in the best interest of a cohesive campus environment in which all students feel accepted."
"The resolution, which passed 18-8 last night, does not in any way ban Chick-Fil-A from our campus but rather expresses the SGA's opinion on future developments."
Both campus officials and student government representatives did not respond to several requests by The College Fix seeking comment.
Chick-fil-A did do business with Johns Hopkins as recently as 2012, selling items at the university's Homewood Field. Its association with the private university was also under scrutiny by some students at that time as well.
The anti-Chick-fil-A campus trend can largely be attributed to a 2012 statement by CEO Dan Cathy, a practicing Christian, who personally disapproved of same-sex marriage.
In a series of public comments, Cathy pronounced that the company was "guilty as charged" in its alleged support of traditional marriage, and went on to say: "We are very much supportive of the family – the biblical definition of the family unit. We are a family-owned business, a family-led business, and we are married to our first wives. We give God thanks for that."
However, Chick-fil-A released a statement soon after, clarifying their stance on marriage, saying:
"The Chick-fil-A culture and service tradition in our restaurants is to treat every person with honor, dignity and respect – regardless of their belief, race, creed, sexual orientation or gender… Going forward, our intent is to leave the policy debate over same-sex marriage to the government and political arena."
Nevertheless, as a result, many college campuses sought to boot Chick-fil-A from campus, such as Indiana University and Elon University.
As for this recent decision at Johns Hopkins University, its News-Letter specifies that the company's continued investment in "homophobic initiatives" was concerning to members of the Student Government Association and the university population at large.
The decision to ban Chick-fil-A from campus follows the recent attempted censorship of the university's pro-life student group this semester, prompting students like Guernsey to raise concern over the potential intolerance of conservative ideas on campus in favor of creating a "safe place" for the student body.
In remarks delivered to the Student Government Association before its vote, Guernsey said: "In banning Chick-fil-A from campus for its CEO's views, the JHU student government would also set a dangerous precedent that could be used to give the boot to socially conservative religious groups on campus… The entire notion of keeping the university a 'safe space,' free from one side of a debate on hot-button issues like same-sex marriage and abortion, is absolutely antithetical to Johns Hopkins' stated commitment to the free and robust exchange of ideas."
Like The College Fix on Facebook / Follow us on Twitter