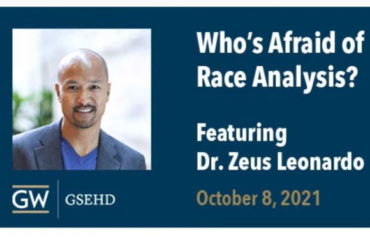 A University of California Berkeley professor who is considered a leading critical race theory scholar recently explained how whiteness theory includes the idea that children are born "human" and then are "bullied" into becoming white.
Zeus Leonardo, an associate dean of UC Berkeley's Graduate School of Education who has written numerous articles and books on critical race theory, made the comments during an online lecture Oct. 8 titled "Who's Afraid of Race Analysis?"
The virtual event was part of the "EmbRACE" speaker series co-sponsored by George Washington University.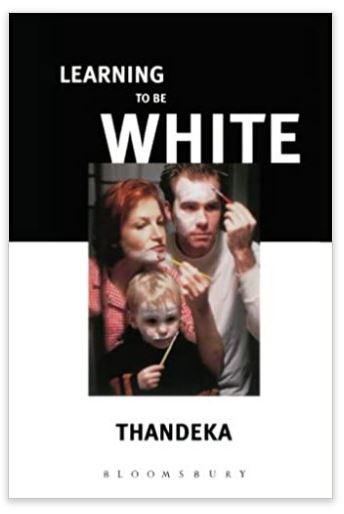 Leonardo, in his talk, cited the book "Learning to Be White: Money, Race and God in America," which argues that "child abuse, ethnic conflicts, class exploitation, poor self-esteem, and a general feeling of self-contempt … are the wages of whiteness," according to its description.
"Whites learn to be white," Leonardo said, adding that the book's author, Thandeka, argues "whites are not born white. They have to become white."
"They were born human," he said. "Little by little, they have to be abused into becoming white humans. This abuse is sometimes physical … such as being bullied into whiteness."
"But also it's psychological and cultural," he added.
This physical, psychological and cultural abuse can come from parents and guardians, but it also "extends to the white nationhood as a caretaker" and the "white social system," Leonardo said during his talk.
Leonardo added what he offered is a "provocative statement."
Leonardo's comments were flagged in a tweet posted by the education watchdog group "Mythinformed MKE" on Oct. 18.
"If this type of rhetoric is used to train new teachers, is there any wonder why teachers push Critical Race Theory in their classrooms," the watchdog group argued.
Recommended reading from the professor of education at Berkeley includes concepts such as "white people are not born white".

White people are "born human" and then "white parents physically and psychologically ABUSE them" into becoming "white people". pic.twitter.com/GOtjrFCC7m

— Mythinformed MKE (@MythinformedMKE) October 18, 2021
Leonardo did not respond to requests from The College Fix asking if he had seen the tweet from the watchdog group or wanted to further explain his comments.
Asked for comment, UC Berkeley Assistant Vice Chancellor Dan Mogulof said "university employees have the same rights and responsibilities as any other member of the public, including freedom of speech, as guaranteed by the Constitution."
"At the same time, individual employees, including faculty, do not speak for or represent the perspectives and positions of the University, its colleges, or departments," Mogulof said in an email to The College Fix.
According to a description of the talk on YouTube, the event aimed to answer: "How do the conceptual status and centrality of racism converge and diverge across Critical Race Theory (CRT), Marxism, Whiteness Studies, and Cultural Studies?"
"Dr. Leonardo has combined aspects of all four frameworks to arrive at a theory of 'race ambivalence' — determining elements of race understanding that educators can get behind, as well discerning the myths best left behind."
At the beginning of the talk, Julia Storberg-Walker, an associate professor in George Washington University's Department of Human and Organizational Learning and a co-leader of the university's anti-racism faculty group, addressed her "white relatives."
"We must develop the capacity to bravely open ourselves to witness and take responsibility for our violent history guided by those who have suffered and experienced oppression from the history that we have made, we must humble serve to enact our collective liberatory future," Storberg-Walker said.
She added the speaker series is a way for "all of us to bravely step into that collective future."
In addition to discussing the concept that children are "abused into becoming white humans," Leonardo also discussed whether whiteness should be reconstructed or abolished.
Whiteness should be abolished because as a structure it is oppressive, he argued.
However, "we can't reduce whites as helplessly and hopelessly racist," citing white anti-racism activists. So while whiteness cannot be redeemed, Leonardo said, "whites can be redeemed."
"The trick here is, what are they redeemed as? The suggestion in the literature is they can't be redeemed as white in the end, they have to become something else."
ALERT: Check out our Campus Cancel Culture Database
IMAGE: YouTube screenshot
Like The College Fix on Facebook / Follow us on Twitter