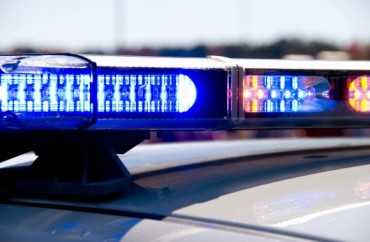 Former SNL actress criticized for bringing issue to light
A private, Christian liberal arts college in Nashville increased safety patrols after campus officials discovered a car driving around campus is registered to a person on the terrorist watchlist.
Trevecca Nazarene University boosted vehicle and foot patrols in and around campus and requested the Metro Nashville Police Department do the same, a campus official told The College Fix.
"The safety and security of our students and employees are always our first priority," said Matthew Toy, director of marketing and communications, in an email.
Toy added campus security has always carefully monitored "any and all suspicious activity" and that they "maintain a close relationship with the proper authorities."
The increased security was prompted after two individuals of Middle Eastern decent were spotted driving around campus around 6:10 a.m. Aug. 4, and a campus security officer photographed the vehicle, whose registered owner is reportedly on the terrorist watchlist.
Toy told The Fix that the Metro Nashville Police Department assured the university that "these individuals pose no imminent threat."
"[But] we are grateful to our students and employees for their consistent vigilance about safety issues," Toy added.
The issue was first brought to light by former Saturday Night Live star and political activist Victoria Jackson on her website, citing documentation she obtained from police.
"A records check of the license tag revealed that the vehicle is registered to an individual who is currently on a terrorist watch list," she reported, and urged concerned readers to contact the university about heightened safety measures that would be implemented.
Jackson did not respond to requests from The College Fix seeking comment. She spoke with a campus official and subsequently reported the campus is in "no imminent danger" – but stood by her belief that it is important to report these matters.
"Is it politically incorrect to tell the truth?" Jackson asked on her blog. "If I know people who attend the school, and I don't tell them, what kind of friend am I?!"
In an interview with radio show host Don Smith, Jackson said her gut reaction was to tell everybody upon receiving this information, because it was a matter of security. She wondered why Trevecca Nazarene had not alerted students of the potentially dangerous sighting, and said she felt attacked for speaking out about it.
Jackson is known in the region as someone who is not afraid to voice concern about radical Islamic terrorism.
When her friend, Vanderbilt Law School Professor Carol Swain, was protested for arguing Islam "poses an absolute danger to us and our children" and called for "serious monitoring of Islamic organizations" in the wake of the Charlie Hebdo massacre, Jackson attended the demonstration to staunchly defend her.
Like The College Fix on Facebook / Follow us on Twitter
IMAGE: Shutterstock