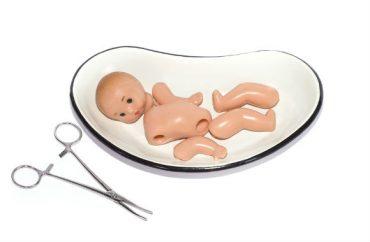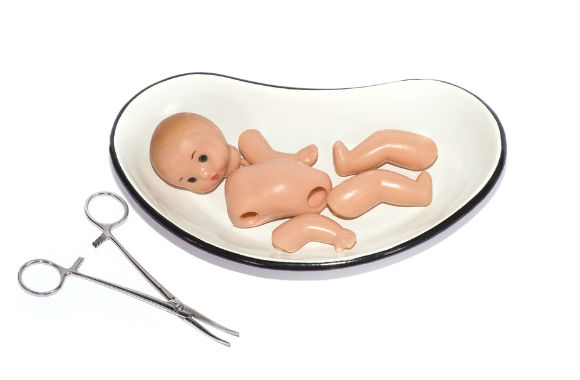 Originally known as 'Center for Population Options'
Want to hear how abortion can make your life better? Head on over to Pacific Lutheran University in Tacoma, Washington.
The theater department is hosting a production March 2 and 3 titled "Out of Silence: Abortion Stories from the 1 in 3 Campaign."
The 1 in 3 Campaign bills itself as a "grassroots movement" that shares personal stories about abortion to "strengthen support for abortion access" – which it euphemizes as "basic health care" – and further the "policy and legal work of the abortion rights movement."
Here's the description of the theater production, which is part of the "student series":
From the halls of Congress to pulpits and court houses around the country, women's personal stories about abortion have been silenced—until now.
It's not explained how Congress or courts have the power to silence women who have had abortions. The listing includes a content warning for "frank discussion of sexual assault." Tickets cost $5, and the production is also listed on the School of Arts and Communication events page.
1 in 3 is a project of Advocates for Youth, formerly the Center for Population Options. Its mission includes the unrestricted right to abortion for adolescents and treating "young people [who have already been born] as a valuable resource."
MORE: PLU says it's religious to block adjuncts from unionizing, doesn't work
If the group's original name sounds pro-eugenics, that's because it's an "outgrowth of the population control movement of the 1960s and '70s," the Los Angeles Times reported in a 1990 feature on the group's efforts to get portrayals of teens using birth control on television shows. Its president has a master's degree in "population planning."
Advocates for Youth has partnered with Planned Parenthood on mobilizing young voters and providing "inclusive" sex ed for LGBTQ youth, and it even defended Planned Parenthood after the organization's fetal-tissue haggling was exposed.
Students for Life of America flagged the event in a Friday email to The College Fix. The president of the PLU chapter, Carly Stauffer, said the theater production was representing abortion "as something that is problematic not because it is unjust, morally evil, and ultimately oppressive to women, but because it simply isn't talked about enough."
She accused the nominally Christian university of wanting to "divorce itself from traditional Christian values and pursue trendy social movements – like any typical American college campus."
PLU has previously cited its religious identity in a failed bid to prevent adjunct faculty from unionizing. More typical of its embrace of secular progressivism: telling football players to stop using its decades-old slogan "Every Man a Lute" because it wasn't "inclusive."
SFLA President Kristan Hawkins pondered why the school isn't "promoting loving and life-affirming options for those in crisis, like we do through our Pregnant on Campus Initiative":
This is just another example of the pseudo-theology employed by faux Christians to mask their ideological agenda that promotes discrimination, death, and destruction, completely in contradiction to the "good news" that Jesus Christ himself came here to deliver.
Visit the ticket page and events page.
MORE: PLU censors 'Every Man A Lute' football slogan, it's not inclusive
IMAGE: Olga_Dobrikova/Shutterstock
Like The College Fix on Facebook / Follow us on Twitter