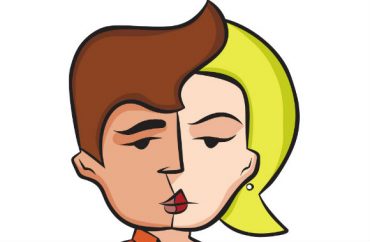 Traditional awards replaced with a more gender-neutral court to 'foster more diversity'
Penn State's homecoming committee has changed its policies for the 2018 Homecoming court to foster what it calls "diversity and gender inclusivity," abolishing the titles of king and queen in favor of an unsexed "award."
Rather than the standard royal nominations, two students at Penn State's homecoming will receive the "Guide State Forward Award," regardless of gender, a move meant to "foster a welcoming and equitable environment for all students," according to Penn State spokeswoman Lisa Powers.
Further, the Homecoming Committee will "rid the number ratio of male to female representation within the court," according to committee spokeswoman Kylie Schneck. That means that the un-gendered homecoming decorations may now be awarded to two men or two women.
Powers told The College Fix that the decision to change the Homecoming nominations policy was not a university-led decision, but was instead implemented by the university's own students "as part of an effort to foster more diversity and gender inclusivity within Homecoming activities and events."
Brian Patchcoski, the director of the school's LGBTQA Student Resource Center, called the Homecoming Committee's efforts "amazing." Patchoski said his organization offered some input on the process.
"For us as the LGBTQA Student Resource Center, the Homecoming Executive Committee came to us with the changes they were thinking critically about and our communities were able to provide input and reflection on the broader goals and vision for making the Penn State experience an ever more inclusive one," Patchoski told The Fix.
"We were proud to join in and support them on their endeavors," he added.
Powers, the spokeswoman, did not respond to The Fix's questions regarding how many students had advocated the change in gender policy. The school's Gender Equity center also did not respond to requests for comment.
According to Ally Berdan, the executive director for Penn's 2018 homecoming, the committee "supports and strives to embody the aspirations of the 'All-In' initiative. To us, it's less about what a student looks like on paper and more about embracing the whole person and the unique experiences and backgrounds of each Penn Stater."
The "All-In" initiative at the university, which touts itself as "A Commitment to Diversity and Inclusion," is meant to "demonstrate the University's commitment to inclusivity and inspire all members of the community to take an active role in promoting respect and embracing diversity."
The initiative is "a call for students, faculty and staff to help Penn State continually evolve," according to the website.
Penn State joins a growing list of universities abandoning gendered homecoming courts in favor of gender-neutral alternatives. The University of Minnesota, San Diego State University, and the University of Wisconsin are among the schools who have made this shift in recent years.
MORE: Vanderbilt gives gender-neutral students a single pronoun option: 'ze'
MORE: University honor committee votes to use 'gender-inclusive language' in its bylaws
IMAGE: Daren Woodward / Shutterstock.com
Like The College Fix on Facebook / Follow us on Twitter