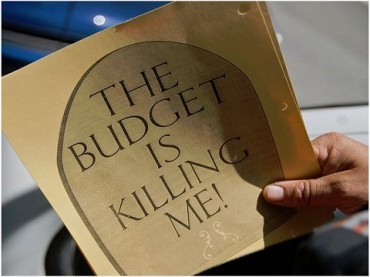 Two members of the US Commission on Civil Rights, Pete Kirsanow and Gail Heriot, have written to congressional leaders urging them to reject the Education Department's Office for Civil Rights proposed thirty-one percent budget increase.
In their letter, Kirsanow and Heriot note that they "have noticed a disturbing pattern of disregard for the rule of law at OCR," and "[t]hat office has all-too-often been willing to define perfectly legal conduct as unlawful."
Though OCR may claim to be under-funded, its resources are stretched thin largely because it has so often chosen to address violations it has made up out of thin air. Increasing OCR's budget would in effect reward the agency for frequently over- stepping the law. It also would provide OCR with additional resources to undertake more ill-considered initiatives for which it lacks authority. We strongly encourage Congress to take into account this troubling pattern of over reach in deciding whether to support the President's proposed increases to OCR's budget.
The letter goes on to reference how OCR has expanded the definition of "bullying" and "harassment" — an "error" which "is entirely unforced":
No federal civil rights statute requires OCR to undertake such an expansive initiative. Insofar as there is statutory authority allowing OCR to regulate bullying at all, it is much more limited than OCR's initiative. Title IX of the Education Amendments Act of 1972 … states, "No person in the United States shall, on the basis of sex, be excluded from participation in, be denied the benefits of, or be subjected to discrimination under any education program or activity receiving federal financial assistance …" This provision has been interpreted by the Supreme Court to make schools civilly liable for failing to remedy student-on-student sex harassment but "only where [the school districts] are deliberately indifferent to sexual harassment, of which they have actual knowledge, that is so severe, pervasive, and objectively offensive that it can be said to deprive the victims of access to educational opportunities or benefits provided by the school." By analogy, those who advocate federal intervention into bullying argue that a school district that is deliberately indifferent to bullying based on sexual orientation should be liable if the circumstances match those in Davis.
The commissioners also address problems with "racially proportionate" discipline measures.
The College Fix previously reported on a controversial (racial) discipline policy in the Minneapolis Public Schools, which Commissioner Kirsanow said was "legally suspect."
Read the full letter from the commissioners.
h/t to Hans Bader.
Like The College Fix on Facebook / Follow us on Twitter
IMAGE: Steve Rhodes/Flickr