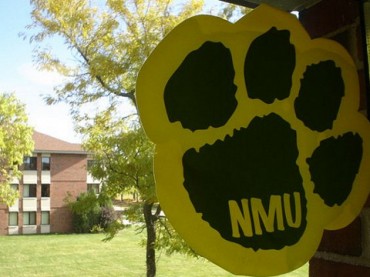 UPDATE: Northern Michigan University has reversed itself and now won't charge the student newspaper for its FOIA request, "for the good of the University" and to "minimize or eliminate any further misunderstandings, miscommunications or misperceptions related to this and other issues." It said the original denial was due solely to an overbroad and time-consuming request for "approximately 9,000 pages of computer serial numbers and data."
The staff at Northern Michigan University's The North Wind student newspaper allege that they are facing intimidation and threatened retribution after filing several Freedom of Information Act (FOIA) requests with the school.
The first FOIA request was filed in order to investigate the college's relationship with Starbucks. The second was related to NMU's contract with computer company Lenovo.
That's when the "fun" began.
Words on the Street by Brian Cabell reports:
Subsequent to the two FOIA requests, one of the student journalists (who doesn't want her name publicized) claims she was told by an administrator that if she and The North Wind didn't stop this FOIA harassment, she would be denied good references by her professors when she went seeking a job. She also got the sense her scholarship might be in jeopardy.

A second student, Emma Finkbeiner, the editor of the paper, claims that an administrator told her that funding for the paper would be jeopardized if the FOIAs didn't stop.

In other words, threats. Intimidation. A challenge to the independence of the student newspaper.
The North Wind hasn't backed down. In fact, they filed another FOIA request for administrative emails to see "whether there might have been a concerted plan to intimidate the students."
But now, NMU is charging for the FOIA queries.
The newspaper's board, "consisting of an administrator, faculty, students and community members," refused to approve funding ($300) for the latest request … "at the urging of the administrator."
The North Wind will have to raise the money on its own.
h/t to Instapundit.
Like The College Fix on Facebook / Follow us on Twitter
IMAGE: Jesse/Flickr